As the 20<sup>th anniversary of Diana, Princess of Wales' death approaches on 31 August, her life and relationships are under scrutiny more than ever before.
Tonight's documentary, Princess Diana's 'Wicked' Stepmother, paints the story of the royal's turbulent relationship with her formidable stepmother Raine Spencer – who rose from humble origins with the help of her larger-than-life mother, romantic novelist Dame Barbara Cartland.
Raine became a countess and member of the royal family but was a divisive figure who was doted on by her husband Johnnie Spencer but hated by Diana and her five other siblings.
Yet, when Diana's marriage to Prince Charles broke down in the early 1990s, she reached out to her stepmother for support marking a profound change in the women's relationship.
So who was Raine Spencer?
Otherwise known as Countess Spencer, Raine was a British socialite, a local politician, the daughter of famed writer Cartland and her three marriages at varying times accorded her five titles. These were: the Honourable Mrs. Gerald Legge, Viscountess Lewisham, Countess of Dartmouth, Countess Spencer and Comtesse de Chambrun.
Raine also had five children of her own and became interested in politics at the age of 23. She became the youngest member of Westminster City Council as a Conservative and remained in local government for the next 18 years.
She sat on Westminster's town planning, parks and personnel committees and was later elected to represent Richmond on the Greater London Council. Raine also chaired the Covent Garden Development Committee and government working party for the United Nations Conference on the Human Environment in Stockholm.
She began a relationship with her penultimate husband John Spencer in 1973, who was her colleague on an architectural heritage committee, while still married to her first husband, Gerald Legge, 9<sup>th Earl of Dartmouth. Lord and Lady Dartmouth were divorced by 1976 and Raine married the 8<sup>th Earl Spencer later that year.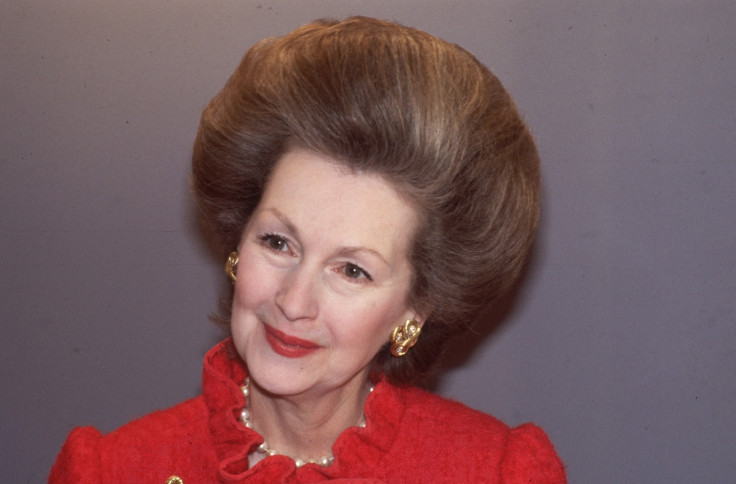 Diana and her brothers and sisters nicknamed their new stepmother "Acid Raine" after she married their father. But media reports have suggested that at the time of her death, Diana was reconciled with her stepmother, while her relationship with her mother Frances Shand Kydd had been strained. Diana and her mother had not been on speaking terms for several months before Diana died.
Lord and Lady Spencer led an opulent lifestyle which included entertaining frequently and generously, and travelling. Raine attended the Royal Wedding in 1981 but did not sit with her husband. The Earl sat with Mrs Shand Kydd and their own children sat opposite the Royal Family.
After Lord Spencer died in 1992, she went onto marry her third husband, Count Jean-Francois Pineton de Chambrun – in July 1993.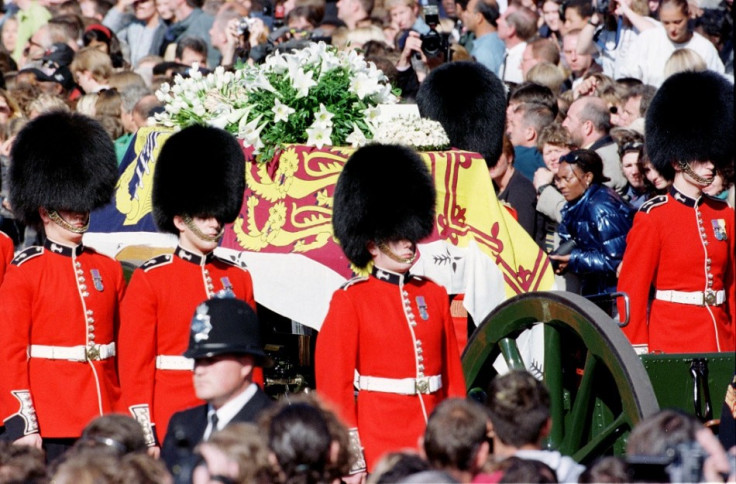 Making a rare public comment at the inquest into the death of Diana in December 2007, Raine said: "[Diana] always said I had no hidden agenda. So many people, because she was so popular and so world famous, wanted something out of her. It was a very draining life."
She later told the court: "Well, we all want the dark handsome gentleman to walk through the door."
Raine died at the age of 87 after a short illness on 21 October 2016.
Princess Diana's 'Wicked' Stepmother airs tonight (10 August) at 9pm on Channel 4.