Why is Kim Jong-un 'pissed off at Chicago'? David Letterman wants to find out in his new Netflix show
The former Late Show host is expected to return to the small screen with a six-part series.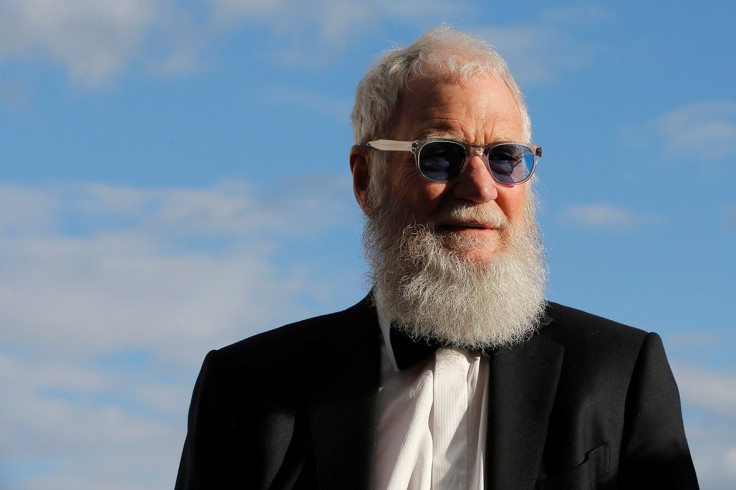 The last we saw David Letterman, he was growing out his white beard and enjoying retirement. But now it looks like the 70-year-old is looking to make a television comeback, and he has chosen the perfect political atmosphere in which to do it.
Netflix has announced that it recently signed a deal with the former Late Show alum to host a new talk show. The six-episode untitled series, which is expected to premiere in 2018, will see Letterman conducting long-form interviews with international and local personalities.
"I feel excited and lucky to be working on this project for Netflix. Here's what I have learned, if you retire to spend more time with your family, check with your family first. Thanks for watching, drive safely," Letterman said in a statement on 8 August, Tuesday.
Speaking to The Hollywood Reporter, the television personality said he already has some ideas for guests, one of them being North Korea's leader Kim Jong-un. "I want to talk to this Kim Jong-un because I see now where he's just miniaturised a nuclear weapon that he's going to put on his rockets," he said referring to recent news of threats from the Asian country.
"They have a missile they think can hit Chicago — what's he pissed off at Chicago about? Are we at war with this guy? We put sanctions on him, he gets more pissed off. If Dennis Rodman goes over there, I ought to be over there. I wouldn't want to make it worse, but on the other hand, I don't know that you can make it worse. OK, you're building rockets, you've got nuclear capabilities, OK, great. What, really, does that help?!"
Letterman said that aside from getting to know about his pets, it would be interesting to get a take on Kim and his reasons for behaving this way. "If he wants to be a hero, why not start trying to reunite the peninsula? Why not do something that has some humanity to it? I don't get this," he said.
The Emmy-Award-winning entertainer also wants the chance to catch up with one of his old regular guests – Donald Trump and is hopeful of being able to convince to US president to do the right thing. "What we need now is somebody like myself to sit down with him and calmly get him to sign some papers and then have him leave the White House," he said.
Letterman was last seen on National Geographic's 2016 documentary television series Years of Living Dangerously for which he travelled to India to understand its continued use of coal energy and moves towards more sustainable options.
© Copyright IBTimes 2023. All rights reserved.