Why was Tamar Braxton sacked from The Real? Insiders claims 'ghetto persona' behind shock departure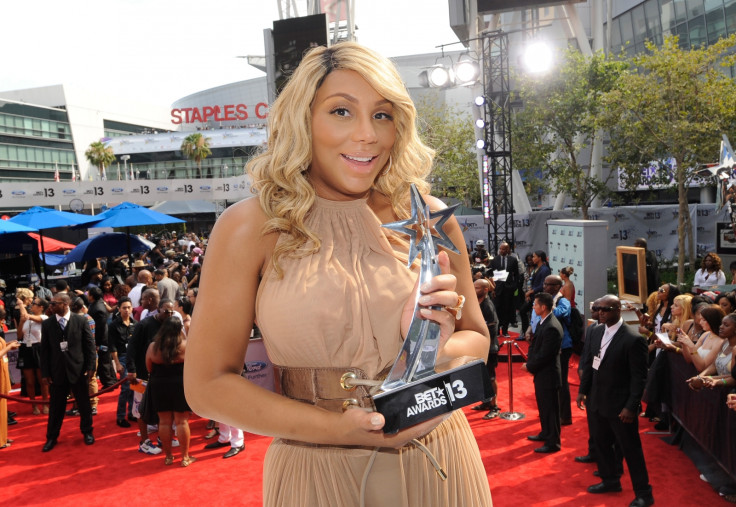 Speculation is rife that Tamar Braxton's 'ghetto' one–liners and mannerisms led to her sacking from US talk show, The Real. It was confirmed on 22 May that the Grammy-nominated singer will not be returning for the third season and now details of the drama behind the scenes have emerged.
Mail Online reports that the show's executive producer had reached a breaking point with Braxton's alleged insubordination and it is claimed that she didn't test well with audiences or advertisers. An incident during taping when she allegedly cursed at the executive producer is believed to have been the straw that broke the camel's back.
"It was even said she seemed more suited to be a judge on RuPaul's Drag Race on Logo instead of a talk show host on The Real," an insider said.
"The research went on to say that most educated and working women found her to be 'ghetto' and that her aggressive eye-rolling, neck-rolling and the smacking of her mouth were indicative of 'stereotypical behaviour that African-American women have worked years to overcome,'' the source continued.
It had initially been suggested that it had been Braxton's decision to leave The Real after a spokesperson released a statement to Variety saying: "'The Real' and Tamar Braxton have mutually decided that Tamar will not be continuing with the show for its upcoming third season. She will be leaving in order to concentrate on her solo career. Everyone associated with 'The Real' appreciates Tamar's efforts and the contributions she has made to the show's success, and we wish her all the best for the future."
But she quickly shot down that theory in a cryptic message to her fans which hinted that she may have been betrayed by someone she considered a friend. "I have been stabbed in the back by someone I stupidly trusted (not my man of my sisters)." she wrote in a lengthy post on Instagram.
After news broke of her departure, Wendy Williams speculated that Braxton's 'diva-ish' behaviour may have led to her axing during her Hot Topics segment of her show.
"When wheels squeak too much and shows start looking at the budget and they are like 'you now she is kinda 'diva-ish'. I call it little sister syndrome. It is cute until you have to deal with it everyday or have to deal with it in your own personal life. Also they were saying that she was not advertiser-friendly and she had her ways about her and it might have gotten under the other girl's skill."
© Copyright IBTimes 2023. All rights reserved.