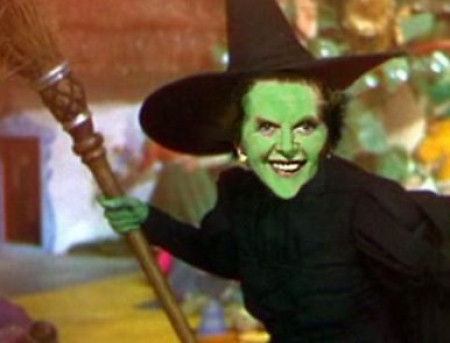 It is one of Judy Garland's most iconic tracks, but for one couple Ding Dong the Witch is Dead almost ruined their marriage.
Andrew Salmon admitted locking his wife in their garden shed and assaulting her after she chanted the song, which features in the 1939 musical Wizard of Oz, following his mother's death.
The 42-year-old from Cornwall packed Beverley Salmon's belongings and refused to let her back into their home after their domestic dispute.
When she finally broke out of the shed, he threw her on the bed and choked her before pulling open her shirt and twisting her breasts.
He told Truro magistrates court that she had provoked him because she offered him no support while he was grieving because she had never liked his mother.
"She never really got on with my mum or any of my relatives and when my mum died she was horrible and offered me no support – she was extremely unsympathetic," he said.
Salmon who had no previous convictions before his arrest, pleaded guilty to assault.
He said: "I am sorry for what I have done to my wife and regret everything I did. I was pushed towards it although I should not have done it."
In the Wizard of Oz Dorothy, played by Garland, the Munchkins and Glinda the Good Witch, belt out the song to celebrate the death of the Wicked Witch of the East after Dorothy dropped a house on her.
The song briefly topped the iTunes chart in April 2013 after the death of baroness Margaret Thatcher.
Salmon is scheduled to be sentenced in April.