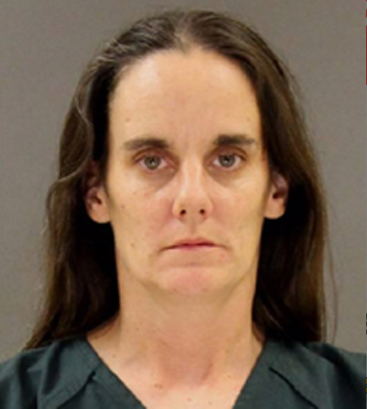 A Maryland woman recruited two teenagers to slay her husband and his lover, when their love triangle went wrong, police alleged on 16 October. Ann Anastasi, 42, of Lothian, Maryland, was arrested on 15 October and charged with the killing of her husband, Anthony Anastasi, 40, and her housemate Jacqueline Riggs, 25.
A 13-year-old girl was also arrested on 15 October, while her boyfriend, Gabriel Struss, 18, was arrested on 16 October, according to a statement by Anne Arundel County Police.
Responding to a telephone call, police discovered Anastasi dead from a gunshot in his home's master bedroom on 5 October. They also found Riggs in the basement. She had been stabbed to death.
Police allege that the Anastasis and Riggs had been sexually involved, citing witness statements and forensic evidence, according Reuters' reports. But at the time of their deaths, Ann Anastasi was no longer a part of the triangle, police investigators claim.
Riggs moved into the basement in the Anastasi's home during the summer and this caused tension, say police. The investigators claimed that this prompted Ann Anastasi to recruit the 13-year-old girl and Struss to assist her in the alleged murder of her husband and Riggs.
Police claim that Ann Anastasi attempted to make it appear that her husband committed suicide. She allegedly told investigators she heard her husband arguing with Riggs in the basement on the night of 4 October. The following day she said she found her husband dead with a handgun next to him. But forensic examination found that the .380-calibre bullet in his head did not match the .45-calibre handgun.
"We have statements from the 18-year-old that were noted in his charging document which indicated that he admitted to being the person that actually stabbed the victim downstairs and shot Mr Anastasi," said Wes Adams, Anne Arundel County State Attorney. The adults have each been charged with two counts of first- and second-degree murder. In Maryland, the maximum penalty for first-degree murder is life imprisonment.
Anastasi also faces a firearms charge, according to police. She is being held in custody. Struss is also charged with firearms violations, as well as conspiracy.The girl has not been named due to her age and is being held in a juvenile detention centre. She is being charged as an accessory.