Will Charlie Hunnam return as Jax Teller in Sons Of Anarchy spinoff? Kurt Sutter has the answer
Jax Teller died in the series finale of the original series Sons Of Anarchy.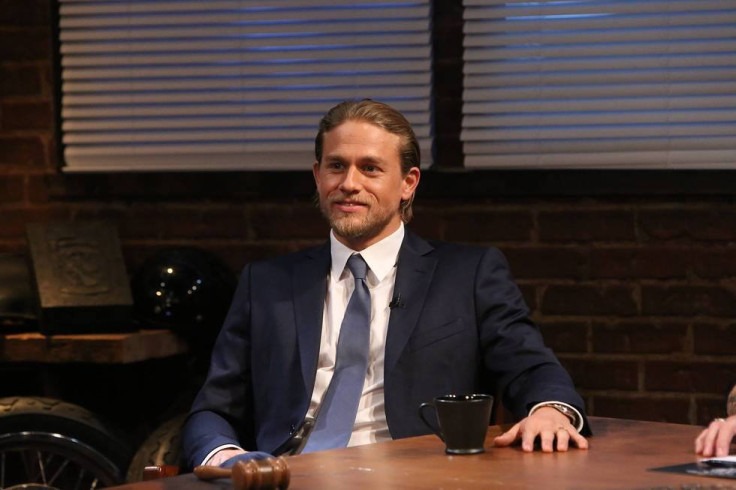 Sons Of Anarchy fans were elated after the news that Charlie Hunnam is ready to reprise his iconic character Jax Teller in the forthcoming spinoff. The news spread like wildfire and just when hope was high for the return of the beloved SAMCRO leader, show creator Kurt Sutter posted a sarcastic tweet.
Sutter, who is credited for the success of the FX cult classic SOA, dismissed the rumours as "made-up projects". The news of Hunnam's interest in the biker show was first reported by TMZ. "I love TMZ. They've given Charlie and myself a dozen made-up projects together. It's so nice to be fictionally working with him again."
FX is yet to announce the premiere date for the spinoff show, which will be based on the outlawed gang Mayans MC. In the original series, the Mayans were the closest competitor of SAMCRO, Jax's motorcycle club. Led by Marcus Alvarez, the Latin gang was notorious for its ruthlessness in SOA.
Hunnam's involvement in the series is highly unlikely, as his character Jax was given a poetic ending in the SOA series finale where he dies after avenging his wife Tara's death and asks his former wife Wendy to take care of his sons Abel and Thomas.
According to the synopsis of the spinoff series, the show will begin years after the events of the original series, which allows the possibility of seeing the late SAMCRO president's grown up sons. However, Sutter has previously mentioned that the Mayan MC spinoff will stay away from the SOA mythology.
TMZ earlier reported that Teller has teased the possibility of his return in a dream sequence. "Listen, if they call me, if they want me to do a little dream sequence. I'll do anything for Jax, I love that guy, but I think I'm dead," the Pacific Rim actor told the website.
The synopsis of the forthcoming show reads: "Mayans MC is set in a post Jax Teller world, where EZ Reyes, a prospect in the Mayan MC charter on the Cali/Mexi border, struggles with his desire for vengeance against the cartel, and his need for respect from the women he loves."
© Copyright IBTimes 2023. All rights reserved.