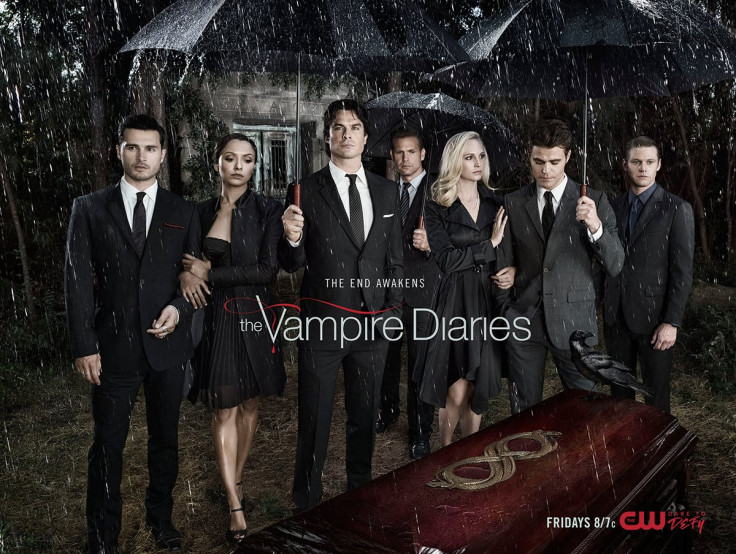 Vampire Diaries is ending its glorious eight-year journey on Friday 10 March. The series finale episode is titled I Was Feeling Epic and teases a last battle in Mystic Fall between Damon, Stefan and their "greatest enemy".
But no war has ended without great sacrifices and the same goes for the series. While speculations on the impending major death loom large, show creator Julie Plec hints at a fan-favourite character whose life will come to full circle with his/her death.
Click here to watch the last episode of TVD live online. The link is visible only in the US.
"It just sort of felt that when you're dealing with life and death things – in this case, will Mystic Falls burn? Will it survive? – someone is going to have to be murdered in the fight against the bad guy," she told Just Jared. "So there were a lot of discussions about who that should be. And the choice of who it was, was made entirely out of character, bringing a character full circle to its proper conclusion."
Fans are intrigued by the question: "Who will die in the TVD series finale?" Damon's death appears unlikely as the promos reveal he is reuniting with his lady love Elena after she wakes up from her deep sleep.
Bonnie promised Enzo to live her life during the Lockwood house fire but her fate is still unknown as she became a victim to Kelly and Vicki Donovan's evil plan. As the Maxwell bell starts ringing, the Bennett witch falls to the ground with her nose bleeding. Fans presume that she may be dead and hence Elena woke up from her sleeping spell.
Stefan, who is married to Caroline, may also become a victim of the war as the synopsis suggests he will battle his greatest enemy. Since his wife is a mother of two beautiful twins, she has something to look for the future. The younger Salvatore vampire suffered the maximum during the entire series. So, Plec might be hinting at his death.