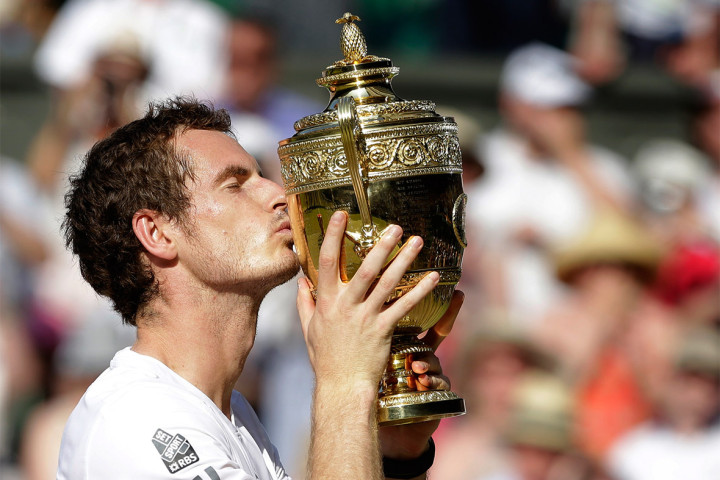 The cream has been whipped, the champagne chilled, the lines have been painted and the balls checked, as the tennis world gets ready for the biggest fortnight of the year.
Andy Murray will kick off the defence of his title on Centre Court at Wimbledon on Monday, 23 June and while thousands of fans will crowd into the courts at the All England Club and onto Murray Mound, for millions of others the only way they will get to enjoy the action is from afar.
While many will be able to watch every forehand winner and overhead smash on television, for others the only way they will be able to enjoy the action is online and on their smartphone and tablet.
Therefore, just as we did with our World Cup 2014 guide, we bring you the definitive guide to watching all matches from SW19 over the next two weeks.
Note: The details below are for UK viewers only and access to live content requires a valid TV licence, even if you are watching online or on a smartphone or tablet.
---
Wimbledon 2014: Watching online
---
For those of us in the UK, we are spoiled by being able to watch whatever game we want whenever we want.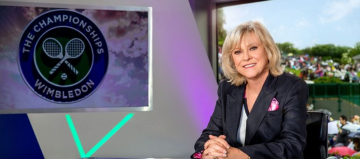 The BBC's coverage of the tournament is unrivalled and those watching online will be able to choose from an incredible 12 HD streams at once on the BBC Sport website.
The coverage happening on BBC One and BBC Two will also be simulcast on the BBC iPlayer website were you will also be able to view catch-up on demand content.
If for some reason you are unable to access the BBC websites, then you could always visit TVCatchUp.com which lets you watch any free-to-view UK channels live (though there will be an ad preceding any live content). The website even has a feature to let you record live streams to watch later.
---
Wimbledon 2014: Watching on Smartphone and Tablet
---
Again, it is the BBC which is your best friend if you want to watch Wimbledon on a smartphone or tablet.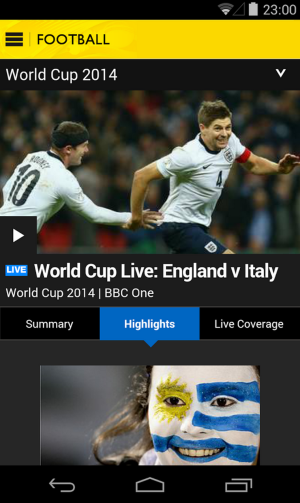 First a word of warning: Trying to stream a live Wimbledon match on a 3.5in screen on a six-year-old Samsung smartphone is unlikely to produce good results. To prevent you throwing your smartphone out the window, we suggest only trying this on devices which are relatively new, have a fast (quad-core) processor and have decent amounts of RAM (1GB minimum).
The quality of your livestream will also of course depend on your wireless connection. While 4G is now offering broadband-like speeds in some parts of the UK, a cellular connection in most places in the UK will just not be good enough (not to mind resulting in your data allowance disappearing before Andy Murray gets a chance to flex those guns for the first time).
Therefore Wi-Fi is the only way to go, and if possible try not to use a public Wi-Fi network which 346 other people are connecting to in order to also stream the Wimbledon.
The BBC iPlayer app - which is available on iOS, Android and on Amazon's Kindle Fire tablets - will mirror the content available on the iPlayer website meaning you will be able to watch whatever is being broadcast live on BBC One and Two as well as accessing catch-up content.
Using the BBC Sport app, smartphone and tablet users will be given the same access to up to 12 live streams from various courts around Wimbledon as you can access online.
For those using a Windows Phone device, TVCatchUp's dedicated app is available on Microsoft's mobile platform (as well as Android, iOS, Windows 8 and Kindle Fire) and will let you stream matches shown on BBC live on your device.
---
Wimbledon 2014: Watch on Xbox One and PlayStation 4
---
One again BBC comes up trumps here, with the broadcaster's dedicated iPlayer apps for PlayStation 3 and 4, Xbox 360 and Xbox One as well as Nintendo's Wii (though not yet the Wii U) letting you watch live coverage of Wimbledon on your TV even without a set-top box.
---
Wimbledon 2014: What using Chromecast
---
Have a big telly but no set-top box? Don't worry you can still use all those pixels to watch Wimbeldon 2014 - all you need is a smartphone or tablet and Google's £35 streaming dongle the Chromecast.
Chromecast allows you stream content from your smartphone, tablet or laptop to your big-screen TV meaning you will be able to watch all Wimbledon 2014 matches live in the living room and not just on your small smartphone screen.
The BBC iPlayer app has Chromecast support built-in which is brilliant meaning all matches shown on the Beeb will be available. You can also stream any matches available on the BBC Sport website using the Chrome browser once you have the Chromecast extension installed, to send that content to your TV.
We should note that the quality of this stream will not be as good as you may be used to on your TV.
---
Wimbledon 2014: Official Channel and Apps
---
As well as live coverage of the matches from the BBC, the Wimbledon Championships also offer viewers an official video channel which aims "to replicate for fans the experience they would have if they were at the All England Club themselves.
Live @ Wimbledon TV will provide all the colour from around the grounds as well as bringing live coverage of crucial moments from each of the most important matches."
The footage will be available to users in the UK, USA, Canada, South America (excluding Brazil), Netherlands, Belgium, Cyprus and New Zealand.
The Championship organisers have also released an official app which is available on Android and iOS and lets you view live scores, results, the schedule of play, news, player profiles, video previews, highlights, features, interviews and photos.
It will also let you tune in to Live@Wimbledon radio and, if you're lucky enough to be at the grounds, use the Visitor Guide to make the most of your trip.