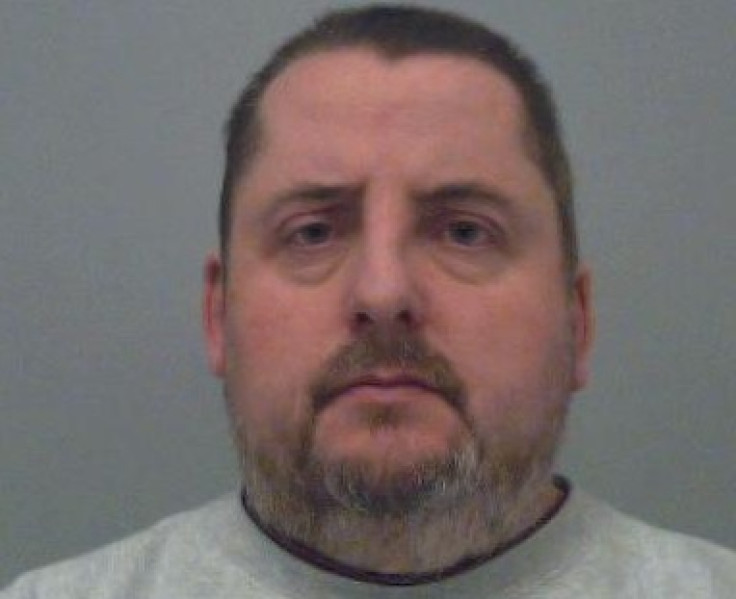 For murderer and lifelong Northampton Town FC fan Michael Danaher, it was a revenge list that would right all the wrongs in his world.
Life for the unemployed 50-year-old had taken a turn for the worse as he drowned in debt, saw his weight balloon to 25st, and separated from his wife.
He was jailed on Monday (24 October) for the torture and killing of 42-year-old Adrian Greenwood, an online book seller whom police believe Danaher had decided was a "tosser" after a dispute over the victim's rare £50,000 copy of a first edition of Wind in the Willows.
He was sentenced to 34 years after a jury rejected his claim that he was acting in self defence. Greenwood, whose body was found at his Oxford home on 7 April, had been stabbed 36 times, suffered a broken arm and had defensive wounds to his hands.
And discovered in the course of the murder investigation was an "Enterprises" list – neatly typed up on Danaher's laptop – of those who deserved, but managed to escape, retribution.
Plans to rob, steal from or hold to ransom include model Kate Moss, banking heir Matthew Mellon and former Tory peer Jeffery Archer who all featured as part of a plan to clear his £13,000 debt, a four-week trial at Oxford Crown Court heard.
It was an erratic list – of seemingly unrelated figures – that cited gripes ranging from Channel 4 presenter Dan Hatfield's role as a "pawnbroker" to Michael Hintze's status as a "Tory donor".
There was but one recurring theme that united four of his 13 targets – Danaher's beloved Northampton Town FC.
The trial has exposed wounds still fresh in the minds of the club's supporters and the "missing millions" that were intended to redevelop their still unfinished stadium.
The club's controversial ex-chairman David Cardoza was listed by the killer, alongside the word "swindler". Police suggested a plan had formulated in Danaher's mind to use a stun gun on the 45-year-old in order to steal his "valuables".
Cardoza had been arrested in January as part of an ongoing investigation into "alleged financial irregularities" concerning the £10.25m loan from taxpayers designed to help Northampton Town FC develop its Sixfield Stadium.
The purpose of the 2013 loan, from Northampton Borough Council, was to build a new stand, hotel and conference centre for the club. But nothing was completed and the money appears to have disappeared. This has left fans – including Danaher, it seems – furious.
Listed above Cardoza's name was that of another controversial figure among the club's supporters, the developer Howard Grossman. He too was branded by Danaher as a "swindler", with the words "daughter" and "ransom" appearing alongside his name.
Grossman has too been embroiled in the Northampton Town FC "missing millions" allegations.
His firm, 1st Land Ltd, was given some of the loan to build the stadium. Subsequent court documents, seen by the BBC, revealed claims – in an action between the football club and Grossman and others – that millions of pounds of the loan money had been misappropriated. The claim was eventually settled out of court. Like Cardoza, Grossman has denied any wrongdoing.
While Grossman's family lived the high-life at their house in north London, the club's new stand remained in a stasis of scaffolding, which left Grossman an unpopular figure among supporters.
Grossman's daughter, Danaher's apparent target, had years earlier appeared in a Mail on Sunday spread about her lavish 18th birthday. She boasted of how her parents had spared no expense, inviting 250 of her friends to their north London home, providing 100 bottles of Moet champagne and even arranging for hip-hop group N-Dubz to perform. She told of how she was given a luxurious flat by her parents as a present.
Danaher, a former John Lewis employee from Peterborough, went on to list Colin Hill – also associated with the club – as another "swindler", while Darren Ferguson, former manager of Northampton Town FC's fierce rivals Peterborough United FC, and son of Sir Alex Ferguson, also featured. He was listed as a "thug" by Danaher.
Thames Valley Police, which led the investigation into Danaher, told IBTimes UK they'd visited Cardoza, Grossman, Hill and Ferguson to see if they'd been visited by the killer.
The revelation in court that Danaher had attempted a robbery at the home of another of his listed targets – investor Adrian Beecroft – in London, one month before Greenwood's murder, left officers saying they were in "no doubt [that his] intentions were serious".
"Danaher is clearly an extremely calculated, ruthless, and violent man," Det Supt Kevin Brown said.
"In the aftermath of the murder, Danaher displayed cold, calculated and callous behaviour. Just hours after murdering Adrian, Danaher drafted a letter to another potential victim from whom he was trying to extort money."
Despite Northampton Town FC on the way to promotion from League Two football at the time of Greenwood's murder, Danaher appeared hell-bent on getting revenge on those he believed had wronged his club.
Sentenced to a minimum of 34 years in prison, he will be in his 80s until he is eligible for release. He had also pleaded guilty to one count of possession of a firearm, namely a stun gun, and was sentenced to seven years' imprisonment, to run concurrently.
Meanwhile, the investigation into Northampton Town FC's "missing millions" remains ongoing.