Microsoft is in the middle of a major transition at the moment. It is seeking to move from being a predominately desktop-focused company to one which embraces the massive move towards mobile computing.
While it wants to appeal to smartphone and tablet users, the company will still want to appease the IT managers and desktop users still out there using hundreds of millions of Windows PCs.
The answer - Microsoft hopes - is Windows 10. A radical refresh of its radically-refreshed Windows 8, which has proven to be a complete damp squib, annoying both desktop and tablet owners in a way only Microsoft could.
Windows 10 is seeking to solve all the problems Windows 8 caused, while also embracing smartphones, the company's Xbox platform, servers, Internet of Things devices and pretty much any other computing platform you can think of.
Windows 10 wants to be all things to all users, but will it ultimately fail like its predecessor or will it put Microsoft back on track in the mobile space?
Having launched an enterprise-focused Windows 10 Preview last year, on Wednesday Microsoft will unveil more details about the consumer-focused features of the software. Here's what we expect to hear about: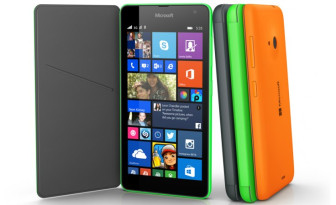 Actually, it may just be called simply Windows 10, but whatever the name of the next version of the company's mobile software, this will be a key aspect of the evolution of the company.
With Windows Phone struggling to gain a tiny fraction of the huge smartphone market globally, Microsoft will want to get its next move right.
We know almost nothing about what Windows Phone 10 features, but what we do know is that Microsoft will want to make it as easy as possible for developers to create apps for it, so its new Universal Apps will likely work on all platforms - though the company has not confirmed this is the case for smartphones yet.
The latest reports suggest Microsoft will combine its app stores to offer a single software repository for laptops, phones and tablets.
We don't expect this to be a major product showcase, and while we may see some new hardware from a couple of Microsoft's preferred OEMs, don't expect a new Surface or a new Lumia smartphone - this is likely to be saved for Mobile World Congress in March.
However a new report from The Information suggests that Microsoft could show off a new device that won't be released for some time, which will be "a phone-laptop hybrid that might appeal to enterprise customer." Sounding somewhat like Asus' fantastically-odd PadFone.
Microsoft will want to show off the flexibility features of Windows 10 so are likely to have a range of convertible and 2-in–1 devices on hand, some of which may not have been announced yet.
While we have seen some flashy videos, we have yet to see Windows 10 in action properly. The Technical Preview features a number of the new interface tweaks (Live Tile Start Menu and app switching) but what we really want to see is how Windows 10 operates on tablets and touchscreen laptops.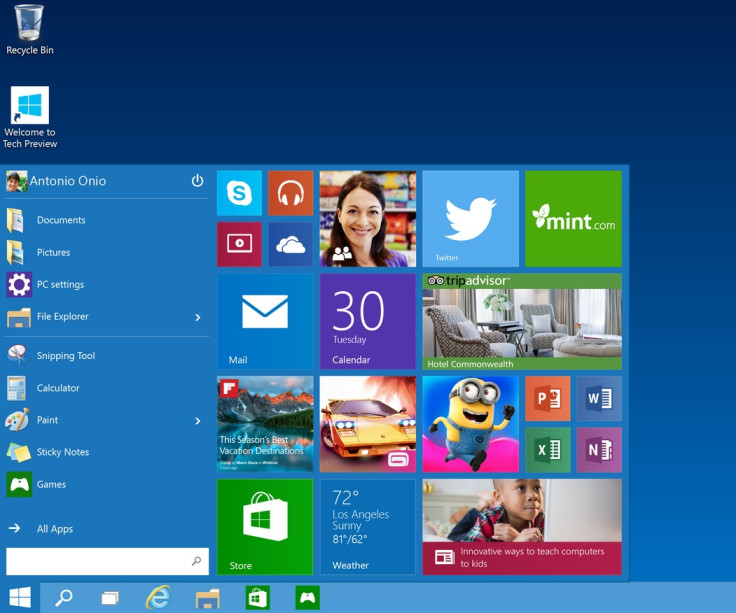 The big new feature here is Continuum which will automatically switch the interface from a touch-optimised one to one more suited to keyboard and mouse/trackpad.
Microsoft has said the Charms menu on the left of the screen will remain for now, but its days look numbered.
Microsoft is also looking to remove the divide between the touch-focused Start screen of Live Tiles and the traditional desktop with all Universal Apps capable running in windows on the desktop.
Windows 10 Spartan browser
One of the aspects of the new Windows which is gaining the most attention is the evolution of Microsoft's Internet Explorer.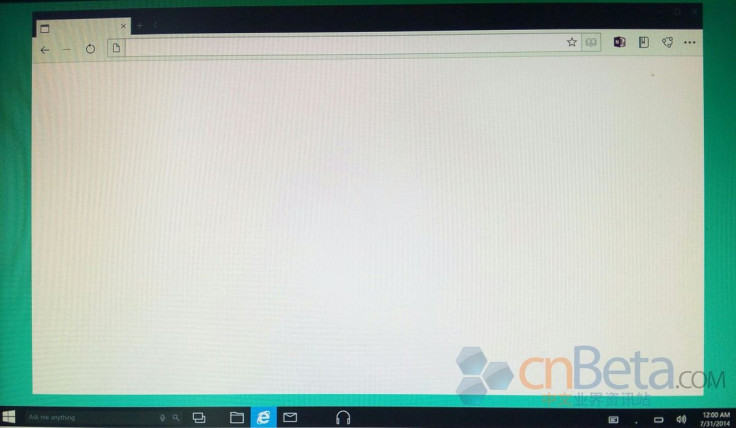 Dubbed Spartan, leaked images of the entirely new web browser show a stripped back interface with integration of Microsoft's digital assistant Cortana (more on this below). The Verge also reported that the new browser would support "digital inking" to allow users annotate a web page with a stylus and send the notes and annotations to a friend or colleague - all powered by Microsoft's OneDrive.
There will be a number of other features, including a new way to group tabs and it will be a single app that will work across desktop, tablet and mobile available through the Windows Store to allow for faster updates.
While Internet Explorer will still be featured in Windows 10 (for legacy compatibility reasons) Spartan will be the main Windows 10 browser.
Cortana is seen as Microsoft's answer to Siri, but it is Google Now which it resembles much more closely, tracking your calendar, emails and movement to offer time- and location-sensitive updates.
Having debuted on Windows Phone 8, the digital assistant will be deeply integrated across all platforms on Windows 10. From the browser to Xbox, if Microsoft gets Cortana integration right then it could be a hugely powerful tool which tracks all of your digital life and uses that information to offer more personalised recommendations and reminders.
Windows 10 Consumer Preview
Just as Microsoft releases a Technical Preview of Windows 10 last September, it will launch a more consumer-focused preview for the general public this time around. Whether this includes tablets as well as laptops and desktops is unknown, but a smartphone preview of Windows 10 is highly unlikely.
All the details about how to watch the live stream of Microsoft's Windows 10 media briefing can be found here