Microsoft is all set to unveil an updated Universal Window Platform (UWP) app for Skype that will essentially unify Skype calling, messaging and video features on both Windows 10 PC and mobile devices.
The update will be rolled out to Windows Insiders beta testers, but neither Microsoft nor Skype has specified a date yet. Microsoft has said the app will first be rolled out to Windows 10 Insiders for PC and tablets before it is made available to mobile users.
Skype said in its blog, "We've been listening, and we've heard you. In the coming weeks, we'll release the first version of the Skype Universal Windows Platform Preview app to our Windows Insiders for testing."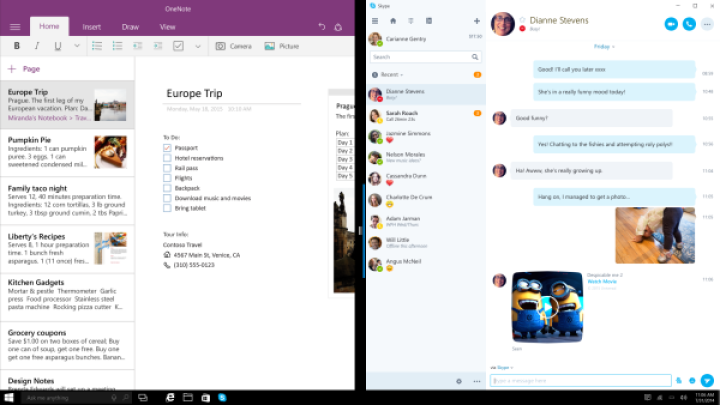 Microsoft had previously intended not to release a UWP version of Skype, instead choosing to roll out an integrated version of Skype within Windows 10 video and messaging apps in November 2015. However, since then, Skype has been collecting feedback on the integration from beta testers and popular demand has compelled them to finally bring out Skype as part of their UWP apps.
Microsoft says that the UWP app will incorporate all of Skype's basic features, allowing users to sign in with a Microsoft account, chat, make calls, send messages, use popular emoticons and display availability on chat as well. Notifications for call and messages will also be displayed. Skype is currently also working on adding features like screen sharing and activating group messaging and calls.
Despite plans to roll out the UWP Skype app, Microsoft intends to still retain the existing three standalone Skype apps — messaging, calling and video, for Windows 10 PC and mobile users. Skype intends to slowly "streamline all Skype for Windows 10 experiences into the Skype Universal Windows Platform app". However, it confirmed that it intends for the process to proceed "in stages", by first providing "high quality and lightweight" features. The company has also assured users that it will only go forward after gathering feedback from users on product satisfaction.