Windows 10 upgrade, installation errors and how to fix them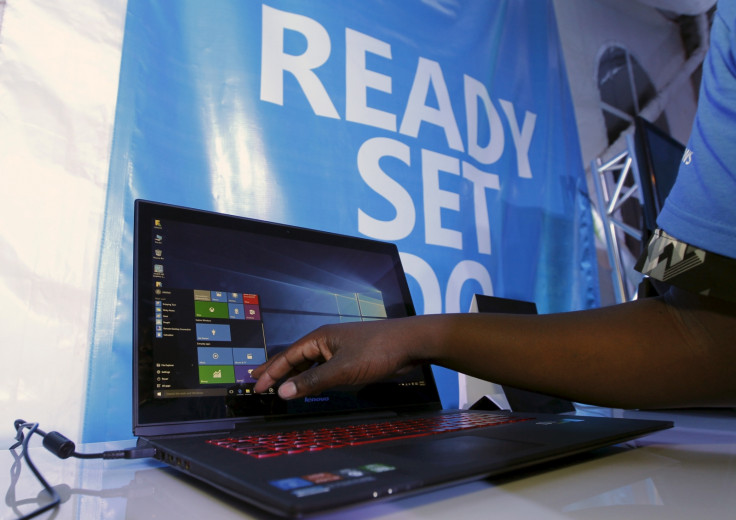 Within 24 hours of its public release the Windows 10 upgrade had hit more than 14 million devices, Microsoft announced. A new report suggests that the upgrade mark has surpassed 25 million units and might reach 27 million.
With more Windows consumers aggressively performing the free upgrade on their PC running Windows 8.1/7, issues are likely to occur during the process.
Microsoft has been quick to acknowledge the errors during the upgrade and installation process and has provided potential resolutions to fix them.
Error 0x800F0923:
You get this error when a driver or other software on your PC is not compatible with upgrade to Windows 10.
Open the Get Windows 10 app, click the hamburger menu, click Check Your PC to find out which driver or software is incompatible. Head over to the Microsoft support site to get the latest drivers or software update. If there are no new updates, just uninstall the faulty software or driver. Then continue the process to install Windows 10 and try to reinstall the driver and software.
Error 0x80073712:
This suggests a file that is needed by Windows update is either damaged or missing.
Error 0x80200056:
When you see error code 0x80200056, this means the upgrade was interrupted as your PC restarted accidentally. The fix is quite simple - you just need to perform the upgrade again, but ensure that your system is plugged in to a power source through the process.
Error 0x800F0922:
This error means your PC failed to connect to the Windows Update servers. If you are using a VPN connection, disconnect from the network and turn off the VPN, and try upgrading Windows 10 again.
The error also means there is not enough space in the System Reserved partition. To resolve this, all you need is a third-party software to increase the size of the System Reserved partition.
Errors 'We couldn't complete the updates. Undoing changes. Don't turn off your computer' and 'Failure configuring Windows Updates. Reverting changes':
Both the above errors are generic ones, which might appear any time when a Windows update fails. You need to find the error code for the failed update by viewing your update history. Go to Control panel>> All control panel Items / Windows Update / View update history. Then double click the update that has a failed status and check the error details.
Error code 0xC1900200 – 0x20008 and 0xC1900202 – 0x20008:
These errors indicate that your system does not meet the minimum requirements to download or install the upgrade to Windows 10.
Head over to Windows compatibility center to know more about the Windows 10 compatibility for the particular hardware and software.
Error 0xC1900208 – 0x4000C:
This could occur when an incompatible app installed on your PC is the main culprit that is blocking the upgrade from completing. Check if you have installed such mischievous apps and uninstall them and try the upgrade again.
Error 0x80070070 – 0x50011, 0x80070070 – 0x50012 and 0x80070070 – 0x60000:
If your PC does not have enough free space to install the Windows 10 upgrade, you might encounter this error. If this happens, free up some space on the driver, then perform the upgrade again.
Error 'The update isn't applicable to your computer':
This error happens when your PC does not have required updates installed. Ensure that all important updates are installed on your PC before you perform the Windows 10 upgrade.
Windows 10 activation problem:
Another common issue raised by users is an error message that says, 'Windows not activated' after performing a clean install on Windows 10, according to Windows Central.
Microsoft allows users to perform a clean installation of Windows 10. Also, it recommends users to reserve their free copies using Get Windows 10 app. This is to minimise the possibility of errors and other issues related to activate Windows 10.
A number of users prefer to perform a clean installation. To do this, you should upgrade your current version using the Windows Update.
It's important to convert Windows 7 or, 8.1 product key to the version that will activate Windows 10.
If your PC cannot activate, you will see an option to activate by phone. Open the Settings app, then navigate to Update & security and select Activation.
Activation errors: When trying to activate Windows 10, you might get error 0xC004C003, which means the issue is your PC connecting to the Microsoft activation server. In this case, wait then try to activate again.
You might also get error 0xC004F061 – that means you are trying to activate Windows 10, but you did not have a qualified version of Windows pre-installed on your system. In this case reinstall the previous version of Windows and then try to upgrade to Windows 10.
© Copyright IBTimes 2023. All rights reserved.