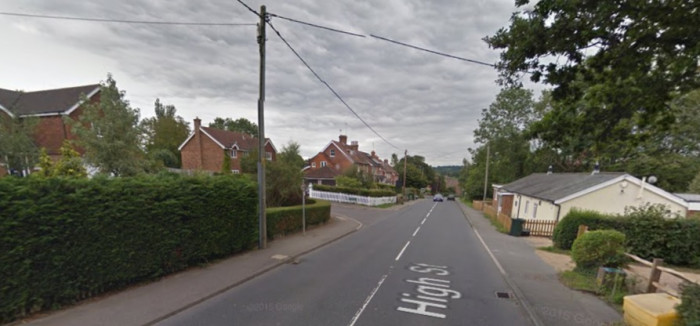 A woman has died in East Sussex in what is believed to be a freak accident, after she was hit by a generator which fell from a passing lorry while she walked down her local high street. The woman, who has not yet been named, aged 40, was pronounced dead at the scene.
A man aged 44 was airlifted to hospital with serious injuries. The driver of the vehicle, aged 42 from Ashford, Kent, has been arrested on suspicion of dangerous driving.
The incident took place in the East Sussex village of Etchingham at around 6.55am on 8 August, as the woman walked her dog along a remote part of the high street near the railway line and parish church. The huge generator was on the back of a flatbed truck and, according to some reports, the woman was with her partner and a dog.
However other reports claim she was on her way to the station and was not known to the other victim. Her age was put at 39 by the Kent and Sussex Courier.
Local man Paul Hunt told the Courier what he saw when he arrived at the scene moments after the incident. "I came upon the incident minutes after it had happened and there were a lot of people milling around. The generator was lying on the pavement and it also had a large pneumatic breaker attached to it. The lorry was parked up past the level crossing."
A Sussex Police spokesman said: "Emergency services were called to a report of a generator having fallen off a Ford transit flatbed lorry and hit two pedestrians in Etchingham High Street near the railway station level crossing just before 6.55am on Monday.
"A 40-year-old woman sadly died at the scene. A man aged 44 was also suffered serious injuries and was flown to the Royal Sussex County Hospital, Brighton. He is in a stable condition. A 42-year-old man from Ashford Kent, was arrested on suspicion of causing death by dangerous driving and is in custody."