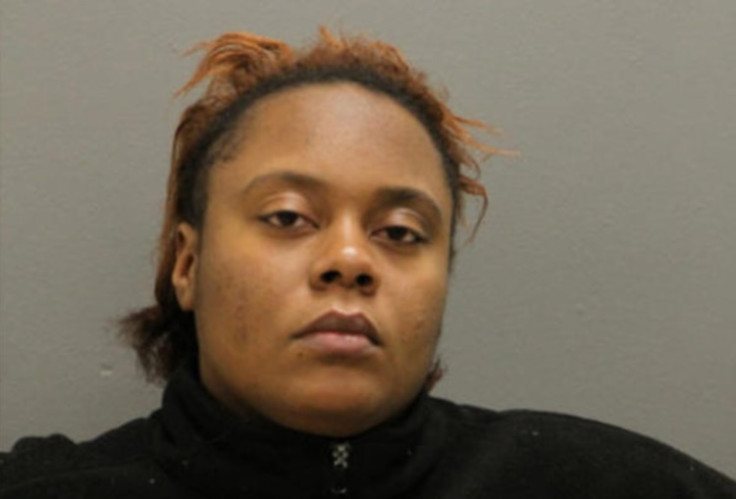 A woman has been charged with first-degree murder after she allegedly overpowered her boyfriend and forced him to drink bleach.
Chicago police said 24-year-old Yasmine Elder killed her boyfriend, 26-year-old Darrius Ellis, after they began arguing on Monday (6 March) in a parked van in South Bishop Street in the West Englewood area of the city.
Police say Elder overpowered Ellis and forced him to drink the caustic substance at about 1.45am.
Officers found the man lying on the ground and he was then taken to Stroger Hospital, where he was pronounced dead at around 3.26am, according to the Cook County medical examiner's office.
Assistant state's attorney Joseph Carlson said during a bond hearing on Thursday (9 March) that Elder climbed on top of the man, pinning him down with her knee, and held his dreadlocks so she could pour the liquid into his mouth, DNAinfo news, based in Chicago, reports.
Ellis was still able to drive to a friend's house where police say he collapsed and began foaming at the mouth in front of multiple witnesses. He was able to name Elder as his attacker before he passed out, Carlson added.
Prosecutors say that burns found in Ellis' oesophagus and stomach were consistent with chemical burns and his stomach had raised pH levels.
It was also alleged that when a witness confronted Elder about what had happened, explaining that Ellis might die from his injuries, she laughed at the prospect.
The Chicago Tribune reported that an autopsy determined Ellis died of "complications from forcible administration of a caustic substance," according to the medical examiner's office.
The autopsy found rounded abrasions to his neck, cheeks and back that were consistent with fingernail marks, it was stated.
The Associated Press (AP) reported that Cook County medical examiner's office spokeswoman Becky Schlikerman said an autopsy determined Ellis' death was a homicide caused by ingestion of bleach.
Relatives told the Chicago Tribune that Ellis was the father of a five-year-old son. "He was a good kid,'' said Ellis' maternal grandfather, Clarence Hebron. "Everybody loved him."