Woman dies after her hair gets entangled in go-kart wheel
Puneet Kaur was on a Valentine's Day outing with her husband, Amardeep Singh.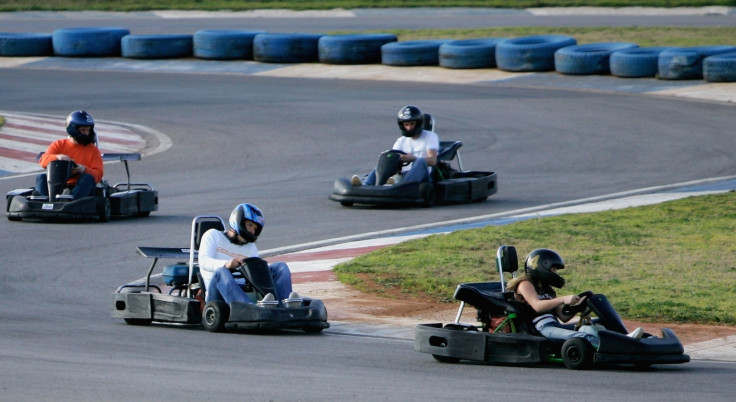 In a very shocking incident, a woman from the north Indian state of Haryana was killed after her hair got entangled in the wheel of a go-kart, tearing her scalp from head.
The incident happened on Wednesday, 14 February, when Puneet Kaur was out for Valentine's Day celebration with her husband Amardeep Singh. The 28-year-old was riding as a passenger in the go-kart when her husband heard her screaming.
Singh said that he with his wife were enjoying the ride. Puneet had her hair tied and was also wearing a helmet but suddenly her hair got loose and got entangled in the rear wheel of the kart, he added.
"I raised an alarm and when the kart stopped, her scalp was peeled off. I do not know the quality of the rubber band and the helmet given to my wife," the 30-year-old told The Indian Express.
Puneet was rushed to a hospital, but was declared dead upon arrival. Hospital authorities then informed police, who have started an investigation. No arrest has been made yet.
Meanwhile, the victim's family has accused police of being negligent. One of his relatives said, "Amardeep was nervous when he took his wife to hospital. Police came and took his signature. How can they not file an FIR against the management of the go-kart vehicles? If the FIR is not lodged, we will stage a dharna (protest) here."
Station house officer, Sukhbir Singh said, "We have instructed the go-kart management to stop the operations. Till now, we have not received any complaint from the family members of the woman. Once someone files a complaint, we will file an FIR."
Go-kart station manager, Sushil Kumar, has also defended himself and said that they followed all security measures. "We gave a rubber band and also a helmet to the woman... It was an accident," he added.