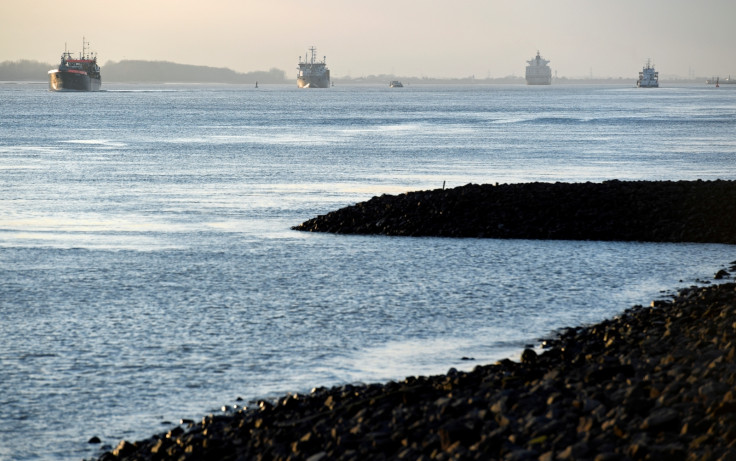 A German woman picked up what she thought was a chunk of amber from a riverbank only to discover it was actually white phosphorus from WWII when it ignited in her pocket.
The unidentified 41-year-old was strolling down the Elbe's riverbank in Wedel, near Hamburg, on Saturday 5 August when she found the small gem in the wet sand and put it in her pocket. What she thought was a pretty stone quickly burst into flames.
According to the local police, the "amber" was actually white phosphorus, a component found in several types of munition during the first and second World Wars.
Both the Allies and the German Axis resorted to phosphorus for their bombs, grenades, rockets and shells.
Amber and white phosphorus look quite similar, and can easily be confused with one another.
Once dry, the device underwent a chemical reaction and detonated, setting the jacket ablaze. Phosphorus can cause excruciating pain and third degree burns.
Thankfully, the woman had taken it off by then, and passersby quickly contacted firefighters who put the fire out. Phosphorus can burn up to 1,300C and cannot be put out with water. To quell the flames, firefighters must use copper salt solutions.
Unexploded ordnances from the two world wars are frequently unearthed across Europe where fighting occurred. The general assumption is that those found in Germany were dropped by the Allies' planes, but failed to detonate upon landing.
After the incident, the Elbe police warned walkers in the area about picking up items like stones from the bank. The Independent reported that firefighters combed the beach for other pieces of phosphorus munitions but failed to find any.