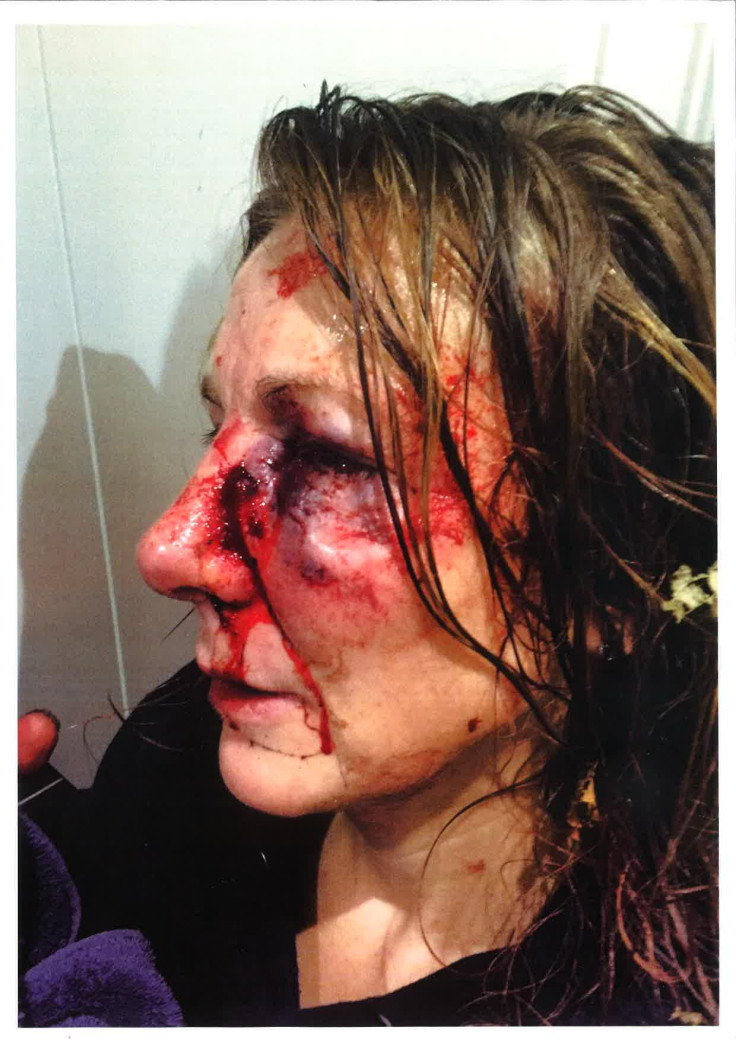 A woman has released images showing the shocking injuries she received after she was attacked during a violent robbery in west London. Philippa May, 43, was left with severe facial injuries after she was mugged in Uxbridge on the evening of 31 October.
May was walking from the town centre around 7:30pm when she turned into an alley on St John's Road. There a man ran up behind her, pushed her to the floor and attacked her before stealing her rucksack.
The attacker then ran off along St John's Road past the General Elliott pub.
Some of May's belonging were recovered in nearby Rockingham Park but her black rucksack and two iPhone 5S phones – one with a transparent apple green cover and then other with a black Griffin Survivor rubber case – are still missing.
Police are appealing for information to help find her attacker, described as a man wearing a hooded top and gloves.
Investigating officer Detective Constable Reda Imane of Hillingdon CID said: "Philippa has taken the brave step of releasing an image which shows the extent of her injuries and highlight the excessive violence used by her attacker.
"Philippa was lucky she did not suffer more serious injuries but it goes without saying that her ordeal was extremely traumatic and she has yet to return to work.
"I would like to appeal to members of the public that may have been travelling home from work or who live and work in the general area to come forward with any information that could assist this investigation.
"We know that St John's Road would have been busy at that time of night. Rockingham Park has numerous dog walkers and the route number 3 bus uses St John's Road. Somebody may have seen something which could prove an invaluable piece of information to catch the person responsible."
If you have any information that could assist this enquiry please either call DC Reda Imane or DS Andy Dawson at Hillingdon CID on 07500 102 621 or 020 8246 1552 - you can also call police via the non-emergency line. If you wish to remain anonymous, call Crimestoppers on 0800 555 111.