Woman undergoes surgery to recover stolen 6 carat diamond she swallowed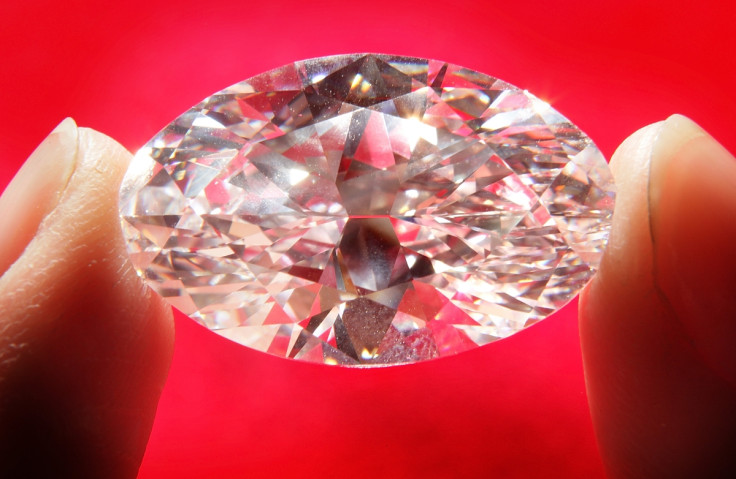 A Chinese woman who swallowed a six-carat (1.2g) diamond was forced to take laxatives and endure colonoscopy. Jiang Xulian, 39, stole the diamond worth Thb10m (£180,000) diamond from the Bangkok Gems and Jewellery Fair in Nonthaburi, Thailand.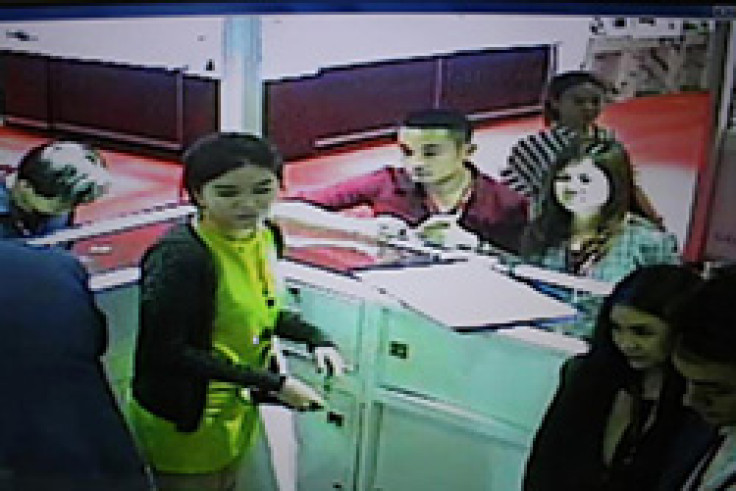 CCTV footage captures Jiang Sulian (back, right) and Hae Ying before the two allegedly stole a diamond at the Bangkok Gems & Jewelry Fair on Thursday
Bangkok Post/Footage released by police
She confessed to her theft to police when an X-ray showed the stone in her large intestine. The woman was later given laxatives before she and her alleged partner-in-crime – identified as Hae Ying, 34 – were held in police custody for legal action.
The couple had been brought to the attention of Thai police by an exhibitor at the fair. CCTV images showed the pair visiting the exhibition stand, where they allegedly switched the six-carat diamond with a fake, after asking to give it a closer inspection while at the jewellery fair.
The stall owner reported Jiang and Hae to the police, and they were detained at Suvarnabhumi airport on Thursday night. The pair tried to evade arrest by claiming they were tourists returning from their holidays, but their tale was proven to be fiction when a scan revealed the precious stone in Jiang's stomach.
Jiang was given laxatives to speed up the movement of the diamond through her digestive system, but the diamond stayed in place. Jiang finally agreed to have an operation to remove the diamond, after being told that the jewel could cause damage to her digestive system.
The stone was identified as the stolen gemstone by its owner after its removal. The couple face up to three years in prison if convicted of the crime.
Swallowing contraband to avoid customs checks is commonly used by drug smugglers.
Other hungry diamond thieves…
A Canadian man swallowed a $20,000 (£12,900) diamond in a jewellery heist in 2012 was kept in a special cell at an Ontario detention centre which did not have a flushable toilet, fed copious amounts of food, and had his bowel movements monitored, until he passed the 1.7-carat gem.
A Sri Lankan man swallowed several condoms containing more than 2,000 diamonds worth a total of £1m, and attempted to smuggle them through an airport in India in 2010.
In South Africa, an airport body scan revealed one man had swallowed 220 diamonds, in order to smuggle them out of the country.
Sources: Canadian Broadcasting Corporation, Live Science, The Daily Mail
© Copyright IBTimes 2023. All rights reserved.