Woman who 'killed mother and kidnapped newborn infant' expected to face charges soon
Police have said that the woman knew her victim.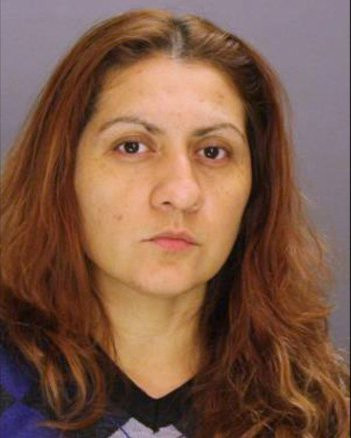 Yesenia Sesmas
Dallas County Police
Murder and kidnapping charges are pending against a Texas woman suspected of killing a mother and abducting her newborn daughter, police said.
Yesenia Sesmas, 34, was arrested after a frantic two-day police search for the infant, who was reported missing when her father returned home in Wichita on Thursday (17 November) to find her mother shot to death and the baby missing.
First-degree murder and kidnapping charges against Sesmas are pending, officials told Associated Press.
In an interview with CBS affiliate KWCH from Dallas County jail, Sesmas said that the child's mother, Laura Abarca-Nogueda, 27, had agreed to turn the child over to her but reneged on the agreement.
She told KWCH she had not meant to kill Abarca-Nogueda.
Detectives claim that Sesmas had known Abarca Nogueda for several years, and had faked pregnancy for a number of months before travelling to Wichita, killing the young mother, and returning to Dallas with the child, reported the Washington Post.
The six-day-old baby, named as Sofia by police, was found at an address in Dallas on Saturday unharmed and reunited with her family in Wichita.