A 22-year-old literary award for female writers is seeking a new partner after alcohol brand Baileys announced it would not be renewing its sponsorship of the prize. The Women's Prize for Fiction was created to highlight the best works of literature in the English language written by women.
Telecommunications company Orange was the sponsor for the first 17 years of the awards, and Baileys took the reins for the past four, with its final tie-in this year. The organisers have put out a sponsorship call to begin a partnership for its 2018 awards.
"After four highly successful years with Baileys – one year more than they originally signed up for – a need for marketing activities that work across different languages means they will not continue as headline sponsor beyond 2017," the literary-award organisers announced.
A spokesperson for the prize told IBTimes UK that the value of the sponsorship is confidential.
The prize co-founder and honorary director, author Kate Mosse recalled that the trigger to launch the award was the absence of female authors in the 1991 Man Booker prize shortlist.
Along with a group of women and men, Mosse started doing research on the recognition of female writers in literature. They found that, while around 60% of the novels published in UK in 1991 were written by women and 70% of novels purchased were bought by women, fewer than 9% of novels shortlisted for major literary prizes were by women.
Even since its first edition in 1996, the prize has sought to award "excellence, originality and accessibility in women's writing from throughout the world". It consolidated the status of writers such as Zadie Smith (2006 winner), Hilary Mantel (three-times nominee) and Marilynne Robinson (2009) winner, who counts Barack Obama among her readers. A sum of £30,000 is given to the award-winner.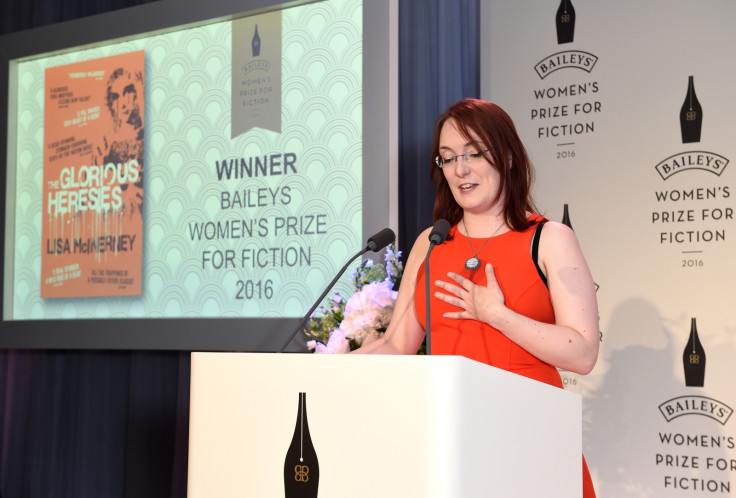 While the UK-based prize focuses on novels written in English, it has recognised authors from a variety of other countries, including Canada, Ireland, Nigeria and Pakistan. The 2016 winner, Lisa McInerney, won with her first work of fiction The Glorious Heresies – the third time that a debut novel won the award. The 2017 authors' longlist is to be revealed in March, with the winner revealed on 7 June.
The award is intended to be a "year-round global platform for women's voices". Mosse wrote in a statement that, while the prize is not political in itself, it takes a stand for equality of representation in literature.
"In such times, of challenge and crisis, we need stories more than ever." Mosse said. "A literary award is not a political campaign, its purpose is to celebrate excellence, to promote a plurality of voices, to connect writers with readers worldwide. But it is all part of a commitment to keep women's voices valued and heard, to keep women's voices in the public arena. To stand against, as Adrienne Rich put it ' the book of myths in which our names do not appear'."