Gangland violence is nothing new in North London.
The boroughs of Hackney, Haringey and Islington have been plagued in recent years by turf wars, battles to control the areas' drug supply and armed robbery mainly by Turkish gangs.
It is against this backdrop that Erdoğan Güzel and Sonya Gencheva were gunned down in a hail of machine gun bullets in a drive-by shooting in Wood Green on 10 July.
Turkish father-of-two Güzel, 42, died from his injuries while Sonya Gencheva was left fighting for her life. The pair were unknown to each other and shared only that they were in the wrong place at the wrong time along Lordship Lane that balmy summer evening.
Scotland Yard believes the innocent bystanders were caught in the crossfire of rival gangs and when IBTimes UK visited the scene it soon became clear who witnesses and locals blamed for the shootings
As one witness explained: "This was not Turkish. This was two black gangs. This was Jamaican Yardies."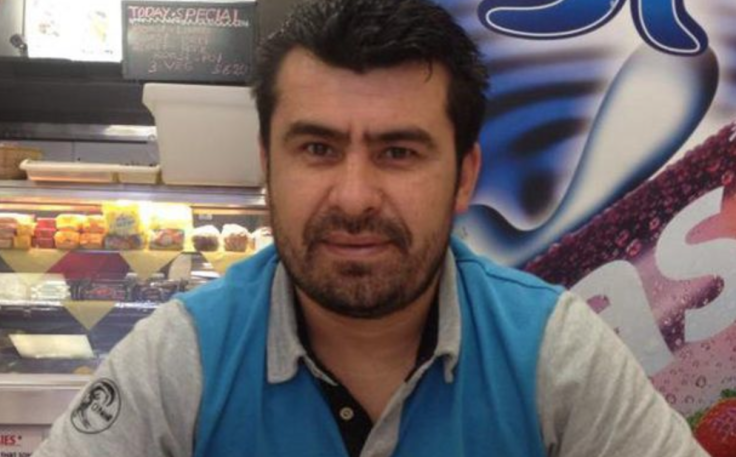 Caribbean criminals
Jamaican Yardies first emerged in Britain in the 1960s. The term "Yardie" refers to the slums members grew up in in their homeland. Back on the Caribbean island, Yardies ran drugs rings and carried out armed robberies.
It was not until the 1980s that their influence was felt in England when Yardies attempted to monopolise London's crack-cocaine market and there was usually internal wrangling over prostitution and illicit gambling hideouts.
With the crime came lucre and Yardies became conspicuous by their cars, ostentatious jewellery and designer clothes.
First strike
The first believed murder by Yardies in London was that of Nigerian drug dealer Innocent Egbulefu in 1986. He was thrown from a window of his eighth-floor flat in Islington.
More common was for posses to blast their way until they got their way and between 1986 and 1988 there are believed to have been five gun homicides by Yardies in London.
PC Patrick Dunne murder
Yardies, whose gangs were sometimes known as "posses", gained notoriety when Gary Nelson, of Woolwich, south-east London, killed William Danso and PC Patrick Dunne in Clapham October 1993.
The Metropolitan Police officer was shot in the chest when he went to investigate gunshots at security guard Danso's home. At his trial in 2006, it transpired Nelson had earlier that night been refused entry to a Brixton night club by Danso. The Yardie was told he would serve at least 35 years in jail.
Another crime that hit the headlines was the 1997 robbery at gunpoint of 150 people at a party in Nottingham. Since then, police have blamed dozens of black-on-black shootings across London, Nottingham and Bristol on fragmented Yardie gangs.
Disorganised
One of the reasons police found it difficult to dismantle the network was that its chaotic crimes were matched by its splintered structure.
Unlike other gangs, there is no leader. As a result members are quick to turn on each other and factions are riven with disloyalty.
Dwindling force
After a drive-by shooting in Brixton in 1999, the Met's Operation Trident – the unit that fights organised black-on-black crime – said there were more than 200 Jamaican-born criminals in Britain. Reports suggest they were helped get into the country with the help of a corrupt US Embassy official.
That number is thought to have dwindled and the main threat from Yardie gangs is now young hoodlums influenced by elders.
Officers from the Homicide and Major Crime Command (HMCC) arrested six suspects at Gatwick airport and three others at an address in Hornsey on Tuesday (14 July).
The six arrested at Gatwick were three males and three females aged 16, 16, 20, 21, 25 and 61. They were arrested on suspicion of murder or conspiracy to murder and have all been bailed to dates in mid-September.
Three men, aged 23, 26 and 55, were arrested at an address in Hornsey on suspicion of murder and have also bailed to dates in mid-September.