Has the Olympics Changed our View of Working from Home?[BLOG]
The Olympics saw many more people working from home. David Sturges from WorkPlaceLive asks if it will lead to a long term change?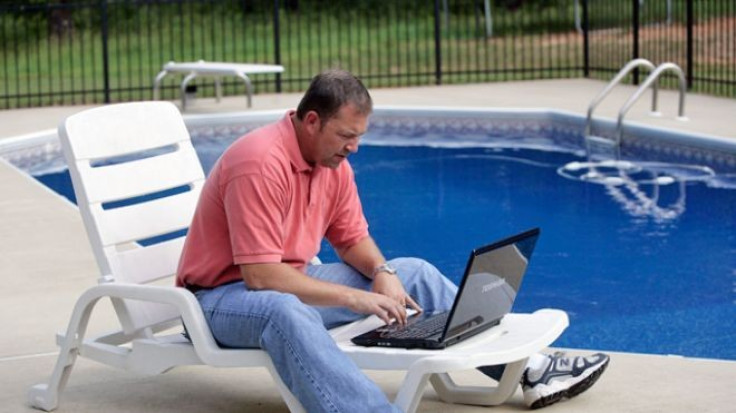 Following apocalyptic warnings from Mayor Boris Johnson of travel chaos and major disruption, as many as 1.5 million people in the UK were reported to have worked from home during the London 2012 Olympics.
According to the Chartered Institute of Personnel and Development, more than half (52 percent) of companies made temporary changes to their working practices during the Olympics to enable staff to work more flexibly or to allow them to watch key events at work.
Well planned and executed contingency plans were put in place, and some companies saw the Olympics as a golden opportunity to test the waters in terms of introducing flexible working hours.
Employers have typically met the idea of flexible working schemes with apprehension. A recent poll of 2,000 workers from Skype and YouGov showed that whilst 70 percent of people wanted to work from home more often, 51 percent were not allowed to do so by their companies.
The research also showed that the UK lags behind countries such as Finland, Sweden, Australia and the United States in offering more flexible working arrangements.
Productive
The findings also revealed that 58 percent of people felt they would be more productive working from home - a popular view. By offering flexible working, companies can create a happier and more engaged workforce and attract a wider pool of talent.
According to research from Cisco earlier this year, 56 percent of workers would happily earn 10 percent less if it meant they could work flexibly.
The view that flexible working encourages productivity rather than 'skiving' and creates more engaged and happy employees is supported by a pilot scheme from mobile operator O2, undertaken shortly before the Olympic torch was lit.
The company experimented with flexible working by closing down its European headquarters in Slough and found there was a 15 to 20 percent increase in productivity among those that had been flexible working.
Working flexibly
If companies get it right, flexible working can offer a double win for businesses both in terms of boosting employee morale and productivity and by cutting out the crippling costs of renting premises, and the bills that come with it - often one of the largest overheads.
Technology has advanced to the degree that people can work remotely today as productively as if they were in their office. With Voice over IP, video conferencing and even telephone conferencing, people can feel part of a team without having to physically be in the office.
Cloud computing is becoming increasingly widespread among businesses and allows for a fully integrated flexible working strategy. If a company adopts a hosted desktop solution, any employee with internet access can access all their emails and files using web-enabled devices such as smartphones, laptops and netbooks.
The ability to simultaneously share documents and other files over the internet can support both internal and external collaboration. Employees do not need to be in the office (or the same country for that matter) and they are not reliant on their organisation's servers and technology to work. They can carry on as normal wherever they are based without wasting hours spent unproductively waiting on platforms in transport delays.
From a corporate perspective, there are additional benefits - including enhanced security and significant financial savings. Adopting cloud computing technology reduces the need for capital investment in IT and all administration issues including software provisioning and updates, security, disaster/recovery are taken care of by the cloud computing provider.
There is no longer any need for 'energy draining' servers in an office as everything is managed remotely and unlike many confusing reports, a full Hosted Desktop solution typically improves the company's online security.
One company that has benefited from implementing a hosted desktop solution is Waterloo Quarter BID, a business-led organisation that works with and promotes companies in the Waterloo area of London.
It adopted a hosted desktop solution five years ago when it moved to a larger office in Waterloo. The company wanted to focus its efforts on delivering customer service and no longer get involved in sorting out IT issues such as performing data back-ups or worrying about server space running out.
Helen Santer, director of operations at Waterloo Quarter commented: "We are a small company very focused on delivering services for our members, we can't afford to spend time sorting out IT and none of us are technical experts.
"The 21st century workplace could finally see many more of us working from a virtual office, be it in the UK or anywhere in the world."

© Copyright IBTimes 2023. All rights reserved.