World Cup 2014 Draw: Roy Hodgson Reveals England's Greatest Concern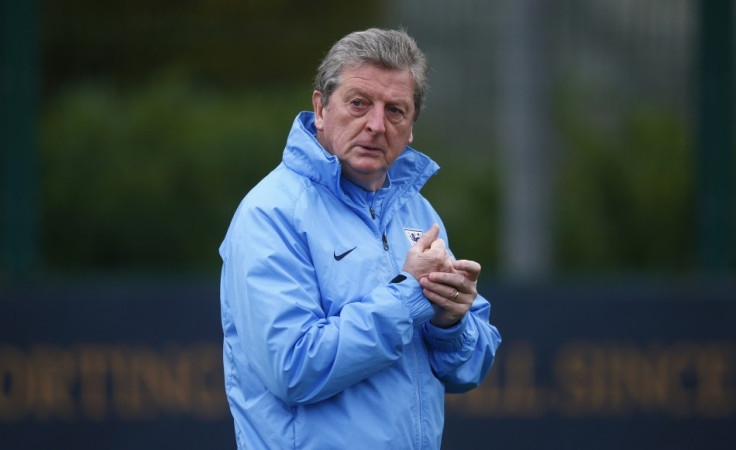 Roy Hodgson is more concerned with the various venues England could be forced to play in at next summer's World Cup finals than the potential opposition in Brazil.
The draw for the group stage of the World Cup takes place on Friday with speculation rife over who England could face after missing out on being a seeded nation for the finals.
Brazil's vast size means nations will be required to travel on long-haul internal journeys between venues while many of the stadium are behind schedule, leading to concerns from the country's sports minister.
Such are the numbers of permutations in the draw that Hodgson is yet to turn his attention to England's potential opponents and is more preoccupied by the venues which his side will play in.
"I think (the draw) is a time when speculation is rife and people have a lot of fun looking at the potential possibilities," said Hodgson.
"It is a nice game to play but I have got to say that I have not involved myself too much in that, we will get what we get really, the most important thing is to be there.
"Then you always hope that the draw is going to be kind to you in terms of where you are going to be asked to play. There are venues in Brazil that will be harder to play in than others.
"Maybe in terms of the teams you are drawn against some on paper look harder than others but I'm more concerned if anything by the venues than by the teams we draw.
"All discussion about teams and their strengths is based, not on speculation, but we don't know.
"We don't know how good Argentina are, we would all think 'blimey, Argentina are strong' but we don't know that.
"They might be no stronger than Chile. The good thing is that if we get Argentina, for example, we will be there and have a chance to play them and believe we can go out and beat them."
Having failed to be among the top eight seeds alongside hosts Brazil, England will be included in pot four on Friday's draw and could be handed a tricky task to reach the knock-out rounds next summer.
After securing qualification for a 14<sup>th finals, defeats to Chile and Germany have tempered expectation while Football Association chairman Greg Dyke says England can't win next summer's tournament.
But Hodgson insists England will be ready.
"We will be, without a doubt," he added. "The great thing about working with he FA is that they are incredibly well prepared.
"I came in at late notice with the Euros and a lot of preparation had already been done and it was first class and it will be first class again.
"We have got a lot of experience of tournaments, of World Cups and European Championships. We canvassed the players and there is a lot of experience among the players, things they thought worked well and things they thought didn't work as well.
"We have been occupying our time thinking about a lot of things we can do. But, of course, until we get the draw and we know where we are and when our first game is we have got to leave the actual detail - but in general we have got it all organised."
© Copyright IBTimes 2023. All rights reserved.