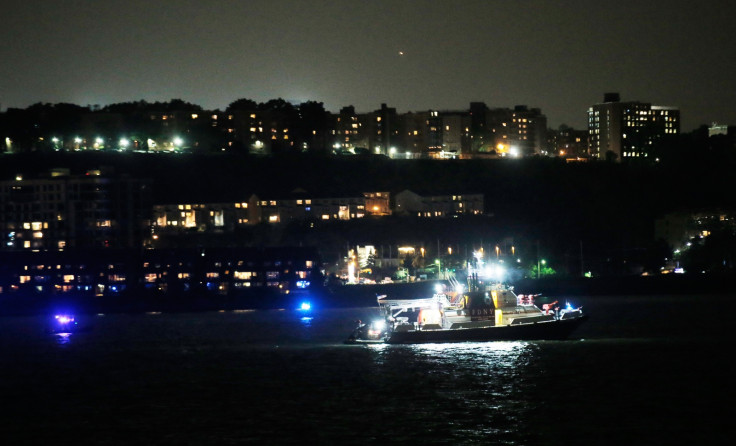 The body of a man was recovered from inside a vintage World War II plane that crashed in New York City's Hudson River off Manhattan on Friday (27 May) evening. The man is presumed to be the pilot of the aircraft, but authorities have not confirmed anything so far.
Earlier reports stated that the plane's sole occupant, the pilot, was rescued and sent to a nearby medical facility. An investigation has been launched to determine the cause of the crash.
New Jersey State Police Sergeant Jeff Flynn was quoted by Reuters as saying that the vintage P-47 Thunderbolt went down off Manhattan's West 79th Street, a little distance away from the George Washington Bridge, at around 7:30pm local time. The plane was flying in the area as part of a week-long celebration of the US military's seafaring service members, the Fleet Week, he added.
The Federal Aviation Administration informed that the vintage aircraft was one of three aircraft that took off from Republic Airport in Farmingdale, New York. The other two planes returned safely to the airport.
Initial reports quoted Flynn as saying that the pilot had suffered minor injuries and was sent to an area hospital for treatment. But the agency later tweeted that they were not sure about the rescued man's identity because of conflicting reports from the scene.
CNN quoted an NYPD spokesman as saying that a distress signal was sent before the plane crashed. The NYPD, New Jersey State Police, local police teams and fire departments rushed to the scene.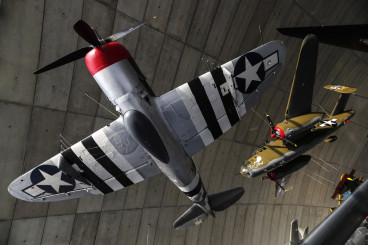 The US Army Corps of Engineers were asked to recover the crashed plane from the river and scrap it, Flynn said.
The Smithsonian National Air and Space Museum said the P-47 Thunderbolt was a feared ground-attack aircraft and was considered as "one of the three premier American fighters, along with the P-51 Mustang and P-38 Lightning". The United States built more P-47s than any other fighter airplane.