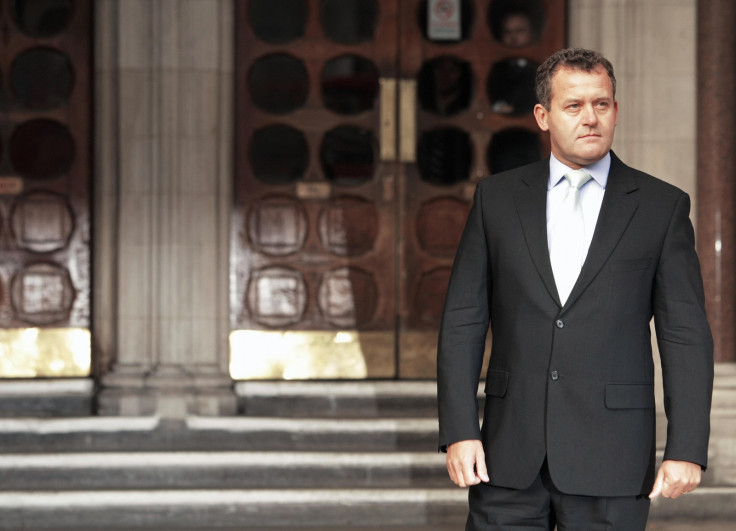 He once said that Princess Diana thought of him as her "rock," and Paul Burrell has often made reference to the late royal during his media appearances and enjoyed the success of his international best-selling book A Royal Duty.
As the news of his forthcoming nuptials to his partner of 10 years Graham Cooper was announced, he appears to involve the late Princess of Wales in his latest life milestone. Via a source from The Sun – Burrell claims that Diana was the only person he'd ever confided in about being gay.
Believing only Diana had an inkling about his sexuality, the source told the newspaper: "He did share it with Diana while he worked with her because they were so close. But at the time she was the only woman he felt he could tell.
"He's so much happier now that he can tell the world and be comfortable with himself and his relationship."
Paul Burrell's wedding plans
Now, as he prepares for his nuptials to his 58-year-old lawyer partner following his divorce from his wife of 32 years, Maria, his wedding plans are set to raise the eyebrows of senior members of the British Royal Family. Burrell is preparing for a lavish ceremony involving a stag do with drag queens for his "circus-themed" wedding.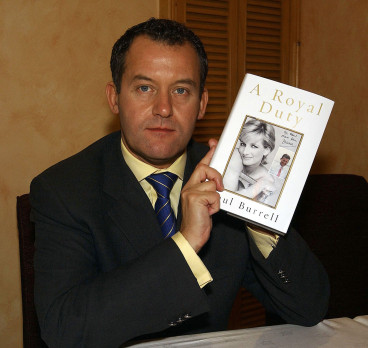 Burrell – who now runs a florist – has released "limited" details about next month's wedding, but it is thought to be taking place in a five-star hotel in the Lake District.
His two grown-up sons Alexander, 27, and Nicholas, 24, who live with their 62-year-old mother Maria in Florida, are expected to fly over to attend their father's big day.
A friend has since claimed that rumours of waiters dressing up as clowns and ringmasters are not true, and it is expected to be a low-key affair.
They stated: "They don't want too many people there and have limited the guestlist to close family and friends. But it's going to be suitably lavish. Paul sees this as a new chapter.
"Guests have a rough idea of where it will take place. But to increase the suspense, Paul and Graham have kept the exact details of the venue quiet," The Mail reports.
Burrell and Cooper's pre-martial bliss
The Mail also reports that Burrell's own father Graham, 81, knows little about the upcoming nuptials, stating yesterday: "We only know what's in the paper. We're none the wiser."
Cooper was also said to be in a relationship with a man called John Beddard for almost 20 years before he began dating Burrell.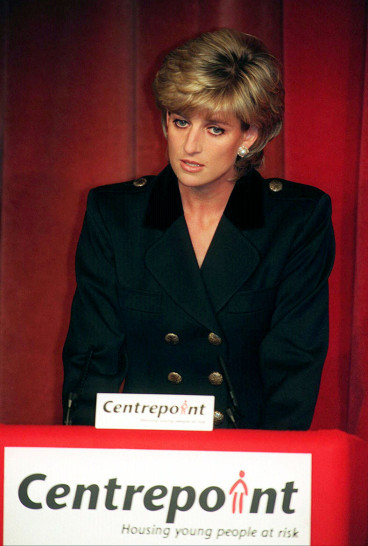 Appearing to be enjoying the quiet life away from the media spotlight, Burrell and Cooper are thought to be blissfully happy and living together in a mock-Tudor house near the grand Peckforton Castle in Cheshire – which was originally built in the 19th century for John Tollemache, 1st Baron Tollemache.
In the grounds of the detached home is a large pond and grounds overlooking a stone circle thought to date back to the Bronze Age.
Past controversy
Burrell became a controversial figure in 2002 when he was accused of stealing items from the royal household. The Old Bailey trial collapsed at the last minute, however, when the Queen remembered Burrell had told her he was safeguarding some of Diana's possessions.
He was also accused of a major breach of trust when he revealed royal secrets in two best-selling books in 2003 and 2006.
But despite the hiccups, Burrell still appears to keep Diana close to his heart. On his website, the first image you see is of the two of them alongside the quote she is supposed to have said, reading: "You are the captain of my ship. I am safe with you at the helm."