Paul Burrell left TV viewers bemused after claiming that the Queen eats bananas with a knife and fork.
The 58-year-old used to be a royal footman for Her Majesty before he started work as a butler for the late Princess Diana.
He was appearing on ITV's Through The Keyhole, where he gave a demonstration of the correct etiquette for eating the fruit.
Taking a silver knife and fork in hand, he explained: "It's knowing how to hold a knife and fork to begin with, you never see the handles.
"To eat a banana properly in society or at a dinner party…this is how the Queen does it."
Next, he showed how she would slice the ends off before cutting the skin open.
He continued: "You split open the belly, some people eat it like a monkey of course… Now you cut it up into small bite-size pieces and then you eat it…with your knife and fork."
Dividing the banana up into small pieces with his cutlery, he then proceeded to eat it in slow and measured mouthfuls.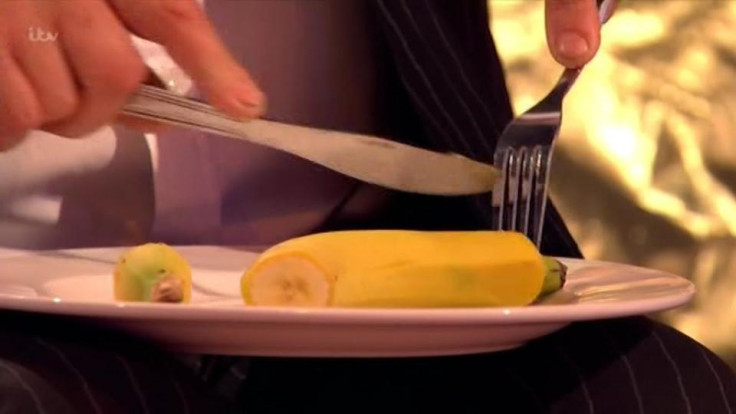 Show host Keith Lemon and the rest of the panel – Rochelle Humes, Fay Ripley and Steve Jones — looked on in disbelief.
Welsh TV presenter Jones declared: "It's absurd! I don't believe it!"
The internet agreed with him. "Someone's got more money than sense when they eat the most handy of fruits (banana) with a knife and fork," one viewer tweeted. "Obscene."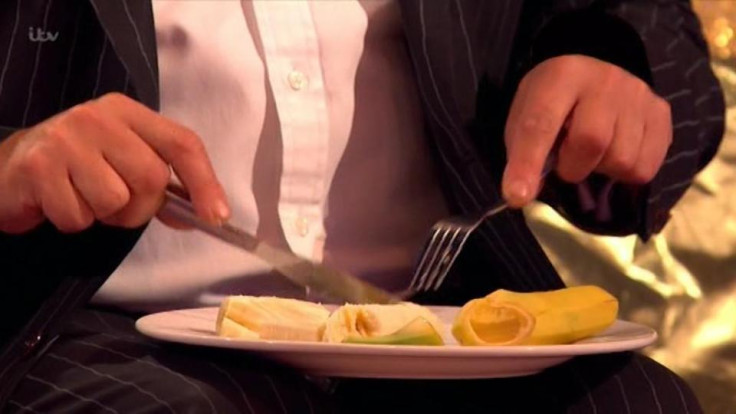 "Who actually eats a banana with a knife and fork?" asked another.
That wasn't the only royal revelation to come out of the Saturday-night TV show, however.
Jones, 39, proudly told how he and his wife, lifestyle blogger Phylicia Jackson-Jones, had sex in the Buckingham Palace toilets.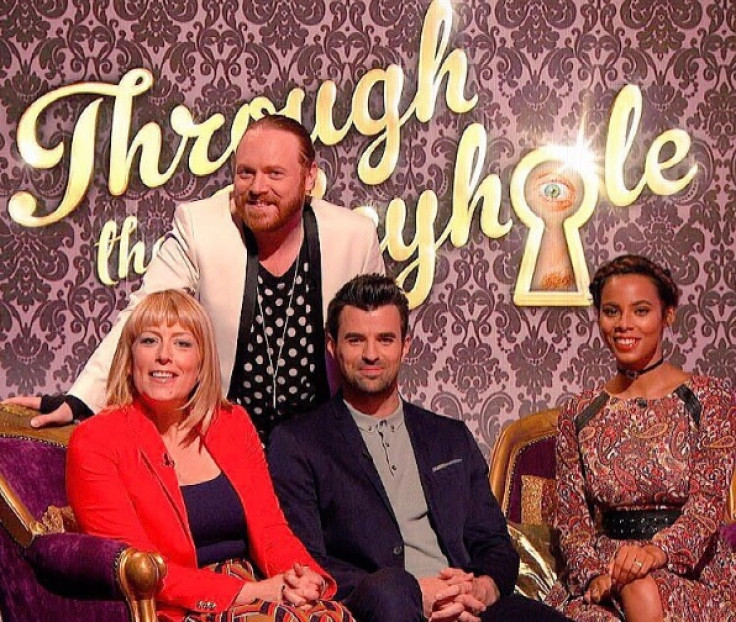 The subject came up when Lemon asked him what the most famous house he had been in was.
Jones replied that he had been at the Queen's London home for a "charity thing", before adding: "I took my wife with me and we had sex in the bathroom."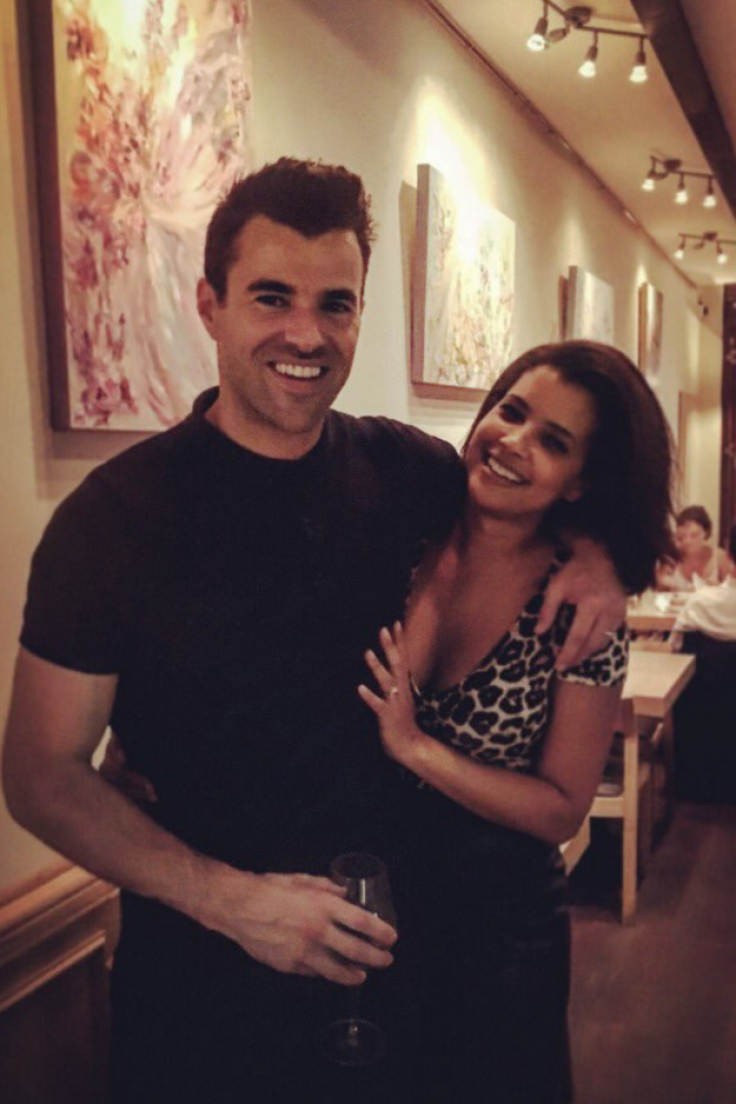 Usually unflappable Lemon seemed shocked as he asked: 'Did you really?" The cheeky Young Free And Single host gave a nod in response.