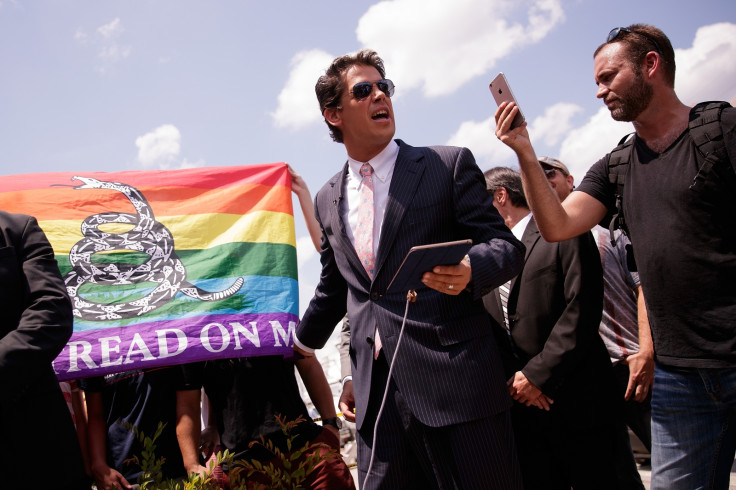 Writers are threatening to leave Simon & Schuster after it was announced that the publisher had offered a $250,000 book deal to controversial alt-right poster boy, Milo Yiannopoulos. The upcoming book, Dangerous, was propelled to Amazon's Best Seller list, even though it will not be released until March.
The Times reported black American TV writer and author, Danielle Henderson tweeted that she had "calls in with my editor, agent and lawyer" while the Evening Standard quoted her as saying she was looking at her contract with the publisher and "unfortunately there's no clause for 'what if we decide to publish a white nationalist.'"
Another black writer with Simon & Schuster and radio host, Karen Hunter, said she was "rethinking my relationship" with the publisher.
In a statement released on Twitter, Simon & Schuster said "we do not and never have condoned discrimination or hate speech in any form. At Simon & Schuster we have always published books by a wide range of authors with greatly varying, and frequently controversial opinions, and appealed to many different audiences of readers.
"While we are cognizant that many may disagree vehemently with the books we publish we note that the opinions expressed therein belong to our authors, and do not reflect either a corporate viewpoint or the views of our employees."
Yiannopoulos was banned from Twitter after allegedly inciting others to attack actress, Leslie Jones online. He previously said that he thought the book would be his moment to go "mainstream" and warned "social justice warriors" to "be scared".