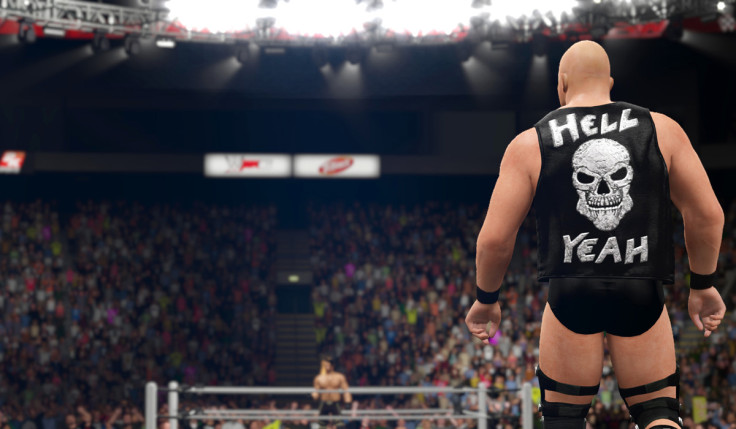 WWE 2K16, which is set for release on gaming consoles worldwide, is now finally available for online ordering. The initial round of pre-orders is now applicable to gamers owning Xbox One consoles throughout the globe. This means that the game can be downloaded officially via Xbox Live.
Fans of WWE 2K16 on Xbox One devices can navigate to Xbox Live to digitally pre-order the game. Pre-order availability varies based on geographical regions. Gamers can click here to check the conditions and pricing in respective countries. The new WWE in-ring simulator will be available for download in the form of a bulky 38.68GB-sized file.
WWE 2K16, that is set to be released to the public (owning Xbox One, Xbox 360, PS4 and PS3) on 30 October, features "Stone Cold" Steve Austin on the cover along with as many as 120 past, present and rookie superstars whose personas are playable as in-ring wrestlers.
The new iteration of WWE 2K also features a customised "Stone Cold Attitude Era Mode" that lets gamers check out and play iconic matches that Steve Austin has been involved in over the years. Users can also check out newer game modes that introduce features such as "create-an-arena", "create-a-show" and "create-a-championship". These aspects have not featured in earlier iterations of the game.
Other important new game modes include customised matches such as "tornado", "ladder" and "handicap". The audio commentary has also been updated to include the voices of John Bradshaw Layfield, Jerry Lawler and Micheal Cole. In the game players can attack opponents while they make their way to the ring.