WWE legend Ric Flair regrets revealing he slept with 10,000 women: 'Because of my grandkids'
Flair first made the confession about his sexual encounters on a 30 for 30 special for ESPN, which will air in November.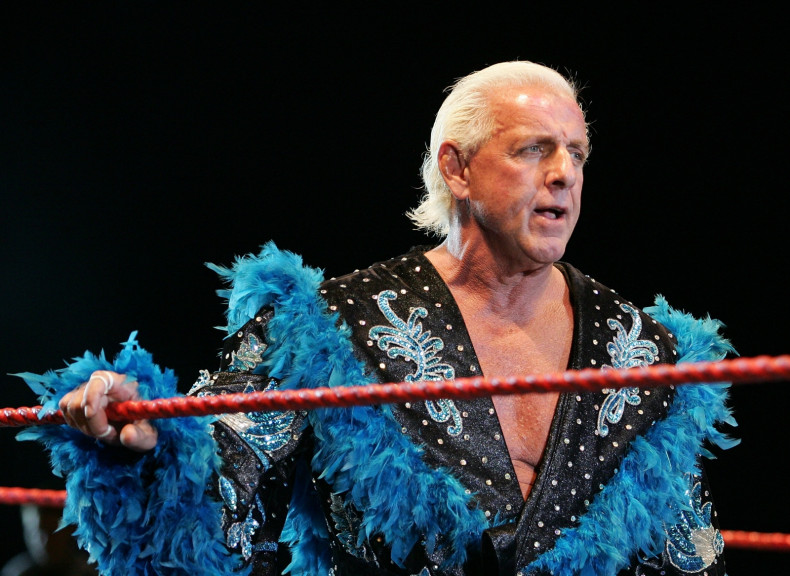 Ric Flair has clearly run out of space on his bedpost for notches considering the WWE legend recently revealed that he has slept with approximately 10,000 women. The 68-year-old revealed details about his sexual conquests on ESPN's 30 for 30 special, which will air in November.
Flair famously used to refer to his penis as Space Mountain and asked women if they wanted to go for a ride.
But it looks like The Nature Boy was not aware of the repercussions of his remarks at the time and confessed to People magazine that he regrets making that five-figure information public knowledge.
"What I said was the truth, but I feel bad now that I said some of it. 10,000 women," he said in this week's issue. "I wish I hadn't said that because of my grandkids."
These days, however, Flair is a one-woman man and credits his fiancée Wendy Barlow for helping him stay monogamous. "I love the ladies," he admitted. "I only love one now. I have never done anything since I met Wendy."
Barlow has been responsible for helping him curb his excessive alcohol consumption and was by his side in August when the retired wrestler had to be put into an induced coma after coming very close to suffering from congestive heart failure.
He has been diagnosed with alcoholic cardiomyopathy and on 14 August had surgery to remove an obstructive piece from his bowel. The operation led to other complications, including kidney failure, and Flair was forced to start dialysis treatment.
"It's going to be a hard sell overnight to say that 'Hey, Ric Flair has changed'," he opined. "It's going to take time, it's going to take proof.
"It's still hard for me not to be me," he added. "But I'm really focused on getting well and just enjoying my life with Wendy."
ESPN's 30 for 30 special airs on 7 November at 10pm ET.