Xbox 720 'Loop' To Follow Wii U's Lead: Microsoft Developing Windows 8 Tablet Controller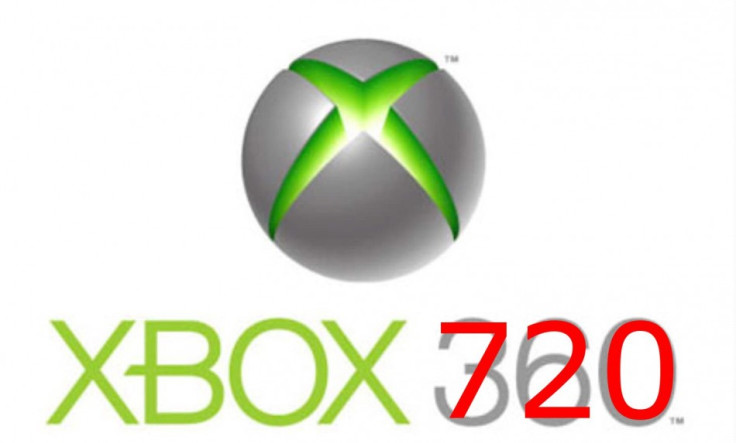 Breaking from speculation of an E3 PS4 appearance, cyber gossip has returned to the Xbox 720, with fresh rumours suggesting Microsoft will be taking a page out of Nintendo's book, designing a tablet controller for the fabled device.
The rumour initially stemmed from consumer site GameSpot UK. As well as re-hashing the previous E3 2012 unveiling rumour, in its report GameSpot alleged that the currently unconfirmed device would be "some kind of insane multicore CPU and crazy powerful graphics chipset" complete with its own Wii U-esque tablet controller.
Specifically, the site reported that the new Xbox would be the next step Microsoft's ongoing effort to unify its Windows, mobile and Xbox platforms. The move would see the company completely overhaul the design of the Xbox so that rather than a stand alone unit, the device would include a bespoke tablet controller that wirelessly connects to a base station plugged into the TV.
According to GameSpot the tablet will likely run using the same Windows 8 Metro interface currently seen on the Xbox 360's Dashboard. Additionally, not letting a lack of formal information slow it down, GameSpot reported that the unit will probably contain the - also rumoured - high-definition Kinect Microsoft are allegedly developing.
GameSpot's speculation follows a number of conflicting reports regarding Microsoft's next Xbox. Earlier in 2011, citing two unnamed Microsoft sources, CNET reported Xbox's design head Don Coyner was set to step down, with his current job being filled by Emma Williams - who oversaw the new design of the console's Xbox LIVE Dashboard. CNET went on to report Williams would be tasked to evolve the design strategy of Microsoft's next console -- which the "sources" reported is set to launch some time in 2013.
If true the new "leak" would add to a host of speculation regarding Microsoft's next console. Earlier in December 2011, another rumour - again stemming from GameSpot UK - suggested Cytek's forthcoming Roman brawler "Ryse" was set to be released on the Xbox 720, not 360.
Earlier still, other rumours had suggested Microsoft planned to unveil and potentially release its new Xbox in 2013. Industry site Develop had issued its own report suggesting the device would be unveiled at the 2012 E3. The site claimed that "[m]ultiple sources across the industry, from processor chip manufacturers to middleware firms, have told Develop they expect the console [Xbox 720] to be fully unveiled at E3 2013, months before its release."
None of this has been confirmed by Microsoft.
© Copyright IBTimes 2023. All rights reserved.