Xbox boss Phil Spencer says VR won't come to Scorpio until it's more than 'demos and experiments'
'I think we're a couple of years before we'll really see that hit mainstream.'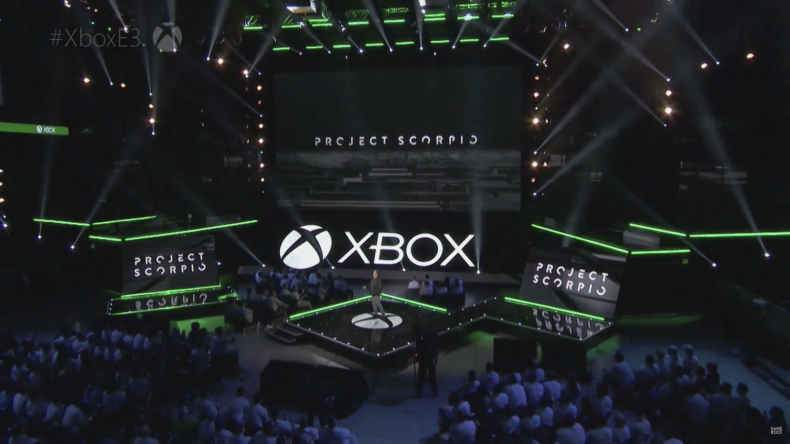 Head of Microsoft's Xbox division Phil Spencer has been discussing what he thinks of virtual reality on HTC Vive, Oculus Rift and PlayStation VR, and how the technology will be introduced to the Xbox brand with next year's powerful new console, Project Scorpio.
Speaking to Stevivor, Spencer said he owned both a Vive and a Rift, and that he has used Sony's headset a lot as well, but he's not sold on VR just yet. "I don't think the creators in the game space have yet found – well, they haven't obviously perfected the craft of building VR games.
"It's so early, I think we're a couple of years before we'll really see that hit mainstream. I think VR will find its spot in gaming; I would make that bet."
In June, Microsoft announced Project Scorpio: a new Xbox model that it calls "the most powerful console ever" and will support virtual reality headsets and games. It's not clear what headsets it will support.
"We designed Scorpio as a VR-capable console. Whether that happens this year, next year or the year after... like I said, I still think the creative community has to get its arms around what are these new tools, and this new feeling — this new immersion.
"What experiences do you put in people's hands to have a long-term engagement? Most of these things I'm playing now feel like demos and experiments, which I actually think it's absolutely the right thing to have happened. That's not a criticism at all, but should be happening. But I think it will take time."
Spencer also stated his belief that mainstream success won't be achieved until headsets are more sleekly designed.
"If I think about the technology I would say the idea... that I'm going to put on a head-mounted display and have a wire hanging out the back of my head that connects to some box in a room [is wrong]. It's gotta go away. Most non-core gaming people are not going to do that.
"Whether people are going to put something on their head, I think, is actually a legitimate question. They're definitely not going to walk around in a shielded environment with a cord at scale. That's absolutely where VR has to be today."
Xbox currently has no solid plans for VR beyond the capabilities of Scorpio. Microsoft did recently unveil that partners including HP and Dell are working on Windows 10-compatible VR headsets, but it's not clear if this will figure into the Xbox division's plans.
Project Scorpio will be released in late 2017.