Keiji Inafune's ReCore will be released worldwide in September for Xbox One and Windows 10 PCs, Microsoft has revealed at its E3 2016 press conference in Los Angeles. A new trailer (below) offered players their first look at the title since last year's E3 where the game was announced.
ReCore will be released on 16 September, 2016 in Europe, 13 September in North America and 15 September in Japan. The release date was revealed at the end of a new trailer, showing off new characters, planetary locations and hinting at a few of the game's gameplay elements. An FAQ post on the ReCore website later confirmed that the title will be cost £29.99 ($39.99 in US / €39.99 in Europe).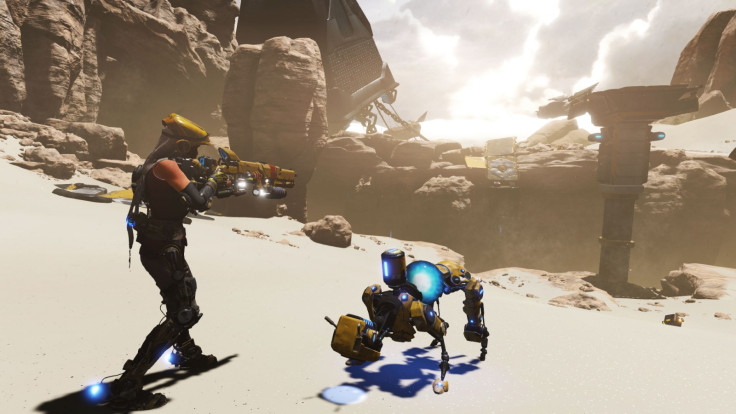 The game stars Jewel a girl hoping to bring humanity back to a deserted planet with the help of her robot companions. Among Jewel's mechanical friends are Mack (a dog), Seth (a spider-like thing) and Duncan (a large humanoid figure).
The game also supports Play Anywhere - the new Microsoft initiative bringing together the PC and Xbox consoles. That means buying one version of the game makes you an owner of both, and cross-play across the two platforms.
Inafune, who created Mega Man and was responsible for the Metroid Prime series, surprised many when his next title was confirmed as an Xbox exclusive. The famed developer has been involved in numerous Capcom series over the years, including Resident Evil, Dead Rising, Street Fighter and Onimusha.