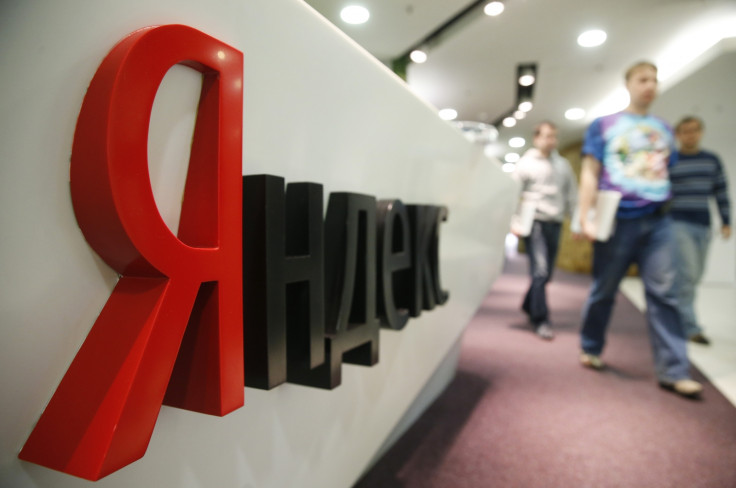 Russian internet company Yandex has filed an official complaint about Google's Android operating system, stating its locked-down proprietary nature is violating the country's antitrust laws.
Yandex, which is Russia's largest search engine, produces a range of smartphone apps which directly challenge Google's own suite of apps such as search, email, maps as well as the Play Store, but smartphone manufacturers claim Google is preventing them from preloading Yandex's version of the apps on their smartphones.
In an emailed statement, Yandex said:
Google's practices relating to Android have been the subject of investigations and lawsuits in many jurisdictions around the world. Google is the owner of Android, the dominant global mobile operating system. Many believe that Android is an open platform. In reality, manufacturers of Android-powered devices are locked into the proprietary Google Play application store and closed APIs. In order to install Google Play on their devices, device manufacturers are required to preinstall the entire suite of Google GMS services, and set Google as the default search. In addition to that, device manufacturers are increasingly prohibited from installing any services from Google's competitors on their devices.
When contacted by IBTimes UK about the issue, Google declined to comment as it has yet to see the complaint.
Yandex is the largest search engine in Russia with 58% market share compared to Google's 33%. However Android dominates the smartphone landscape in the country with 86% market share and with Google's search app coming pre-installed on almost all these smartphones, it is clear that Yandex is worried about losing market share.
"We believe that device manufacturers should have a choice as to which search provider to set as the default or which services to have preinstalled on the device. Google should not prevent manufacturers from preinstalling competitor apps. This is why we are talking about the need to unbundle Google's Android operating system from Google Search and its other end-user services," Ochir Mandzhikov, Yandex's PR director said.
Separate
Google says it distributes Android separately from its services meaning manufacturers can chose to use Android without its own apps entirely under the Android Open Source Project (AOSP).
The issue seems to have come to a head after three smartphone manufacturers Prestigio, Fly and Explay who have all worked with Yandex for a long time notified the company that they "are no longer able to pre-install Yandex services on their Android devices".
This, Yandex claims, is down to pressure from Google, though the search giant has previously said that manufacturers are free to choose which services they install and that end users can always download other apps to their phones from its Google Play app store.
However keeping Google as the default search engine on Android devices will clearly have a major impact on Yandex's market share, and its 58% overall share drops to just 44% on mobile.
"Chances are high that Google will continue this practice. It is not only Yandex or other large developers, whose services compete Google's, that are under threat, but also the device manufacturers. But ultimately, it is the end-users who suffer because of inferior services," the Russian company said.
The complaint by Yandex is just the latest in a long line of antitrust complaints against the US company across Europe, including most prominently an EU investigation into the company's search practices and claims it promotes its own services over others.