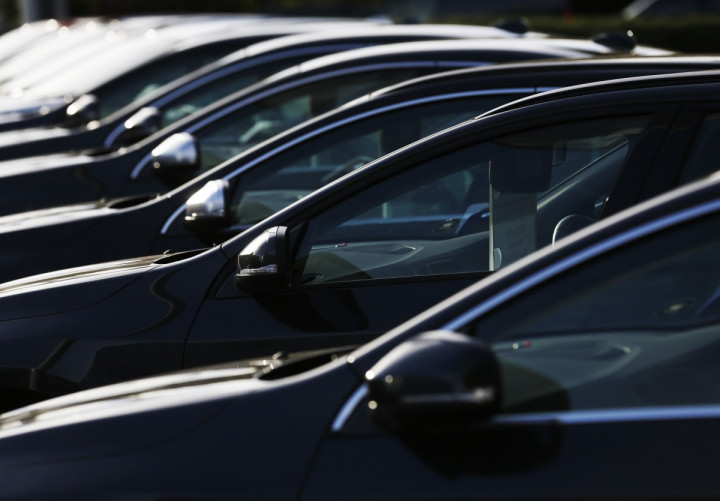 New car registrations in the UK have crossed the landmark two million figure, as they jumped 14.2% in October to 179,714 units, according to the Society of Motor Manufacturers and Traders (SMMT).
This is for the first time the UK automotive market has passed two million new car sales in October since 2007. For the year-to-date period, there were more than 2.14 million new car registrations in the UK.
October also marked the 32nd consecutive month of growth in new car registrations, the SMMT added.
"The October new car market outperformed expectations, with registrations showing the strongest growth in a month since March's 18% rise," SMMT CEO Mike Hawes said in a statement.
"With economic confidence still rising, customers continue to benefit from attractive financial packages on exciting new models."
The society noted that demand for new cars would stabilise in coming months, while that for alternatively-fuelled cars will continue to rise. The market for alternatively-fuelled cars was up more than 50% in both monthly and year-to-date terms.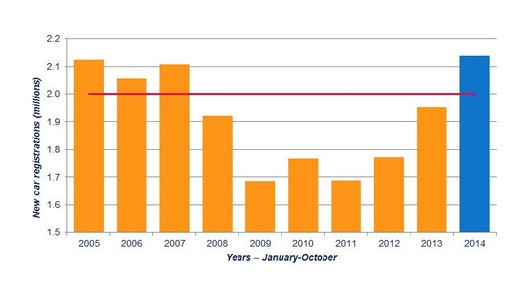 "We still expect the overall market to level off as we head towards 2015, but the exception to that rule will be alternatively-fuelled vehicles, demand for which will continue to accelerate," Hawes added.
While petrol-electric hybrid cars have been the mostly sold alternatively-fuelled vehicles, other variants are also gaining in popularity.
Registrations of pure electric cars have more than doubled over last year, while those of plug-in hybrid and range-extended models look set to quadruple by the end of 2014, according to SMMT.
Ford's Fiesta and Focus have been the top selling models in October, followed by Vauxhall Corsa, Volkswagen Golf and Nissan Juke.