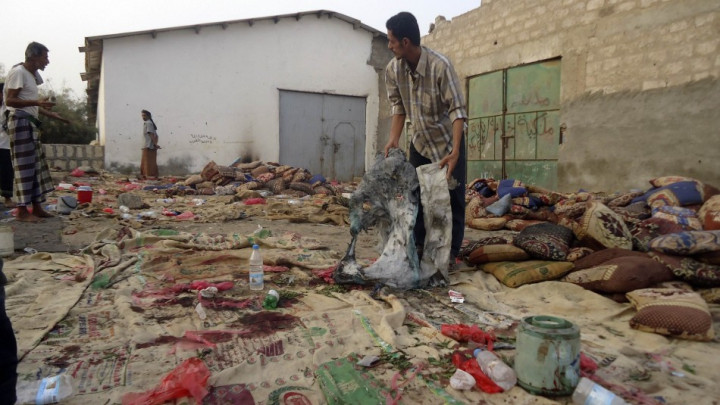 At least 13 suspected al-Qaida militants have been killed over the past two days in separate incidents involving US drone attacks and raids by Yemeni forces.
A top bomb-maker is believed to be among 10 suspected militants killed by US drones which targeted moving vehicles in Yemen.
"Four explosions rocked the area, which was overflown by two drones in the evening. A car belonging to an al-Qaida member was hit by a missile and caught fire," a source told AFP.
Abdullah Awad al-Masri, also known as Abou Osama al-Maribi, who is in charge of a bomb-making lab, was believed to have been hit by the drone strikes, according to Yemen's official Saba news agency.
In a separate incident, Yemeni forces stormed a militant hideout in the southern city of Jaar and killed two al-Qaida militants and arrested three others. One of them succumbed to his wounds later.
Earlier, 49 people were killed and several others injured when an al-Qaida militant blew himself up at a funeral gathering in Jaar. The funeral service was being held for a tribal leader.
The army recaptured the city of Jaar and the Abyan region back from al-Qaida in June with the help of tribal militiamen. The attack was believed to be in retaliation for the cooperation of the militiamen with the army.
There have been reports of regrouping of al-Qaida militants in the past two days in Al-Hammah and Al-Manaseh, near Rada, 170 kilometres (105 miles) southeast of capital Sanaa. The Yemen-based Al-Qaida in the Arabian Peninsula is considered as the most dangerous faction of the global network of al-Qaida.