Young German fighting with Kurds against Isis dies in battle in Syria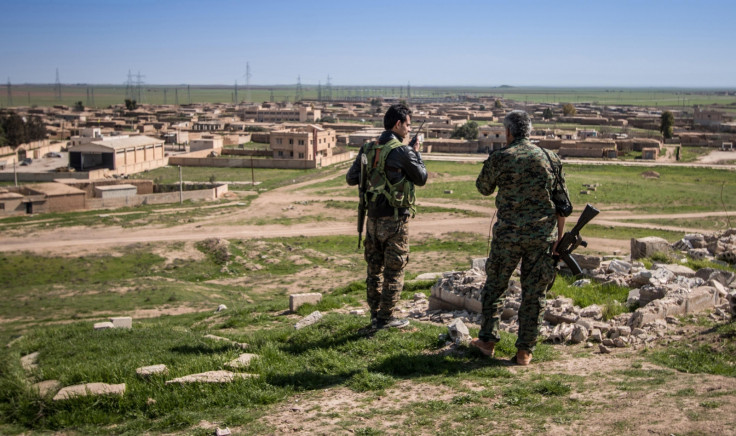 A young German foreign fighter has been killed while battling Islamic State (Isis) along side Kurdish People's Protection Unit (YPG) forces in northern Syria.
The Syrian Observatory Human Rights confirmed his death through YPG sources. In an interview posted on YouTube in early 2015, 22-year-old Kevin Joachim (nom de guerre Dilsoz Buhar) describes how he has been fighting beside YPG since Kurds in Rojava began taking up arms against IS as late as spring 2014.
A statement on the YPG Facebook page The Lions of Rojava says that Joachim joined the armed Kurdish group three years ago.
In the video Joachim says that he was born in Southern Germany in 1993. Details below the video interview identify him as a YPG commander who has risen through the ranks of the armed group since joining the "Rojava revolution".
In fluent Kurdish he identifies himself as a Marxist-Leninist and says he was drawn to the Kurdish cause through the writings of Abdullah Öcalan, a founding member of the militant Kurdistan Workers' Party in Turkey in 1978.
"He was an idealist from the very start and was deeply convinced that IS has to be defeated and that the Kurds need to have their own state," says the YPG Facebook statement. "He was not only well known for his Kurdish language knowledge but also for his courage and solidarity."
In the video Joachim says that on arriving there he did not speak a word of Kurdish.
The YPG Facebook page confirms that he died on 6 July in the village of Siluk near the city of Kobane on the Turkish border while "conducting an assault on IS". The Syrian Observatory said their sources confirmed he was killed last week.
In a list of fighters who died in battles from southern Kobani to the Hasakah region in Rojava posted 13 July on an YPG website, his name is absent. Joachim's photo and confirmation of death is posted on a separate page only available in Kurdish.
@colkesenm R.I.P.

— Joe Anderson (@joe_dirty) July 12, 2015
Director of the Syrian Observatory Rami Abdurrahman said that some 400 foreign fighters have joined the Kurdish YPG, including citizens of Europe, China, and Australia.
Joachim is the second German who has been killed while fighting with the group, Abdurrahman said.
The first German fatality was Ivana Hoffman, 19, who was killed fighting with the YPG against other groups in the village of Tel Tamr, near Hasaka.
© Copyright IBTimes 2023. All rights reserved.