A young mother killed her six-month-old baby by strapping it to a car seat in her apartment for several days while completely depriving it of food and water, police in Michigan say.
Lovily Johnson, 22 and from Wyoming, was arraigned on charges of murder and first-degree child abuse earlier this week (24 July) following the death of her son Noah Edward Johnson.
She is alleged to have strapped Noah into a car seat in their apartment in McKee Avenue SW and left him without any sustenance or air conditioning in the mid-summer heat.
If convicted, Johnson will face mandatory life imprisonment. She has another child: a daughter, aged two, who has since been taken into state care.
On Wednesday 19 July she brought her son into Helen DeVos Children's Hospital, but he was already dead.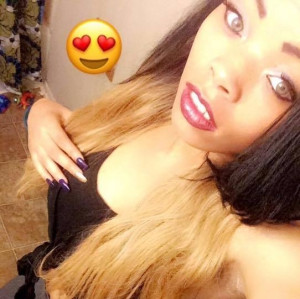 "Upon arrival, Noah was clearly deceased and had been for some time,'' Detective Robert Meredith wrote in an affidavit seen by WZZM13.
"Johnson... admitted that Noah was under her care and no one else's care for the last four days. Johnson admitted to being at home multiple times a day during that time frame,'' Meredith added.
"She knowingly and intentionally deprived him of the necessities of life by not feeding him since Monday evening. During this time, Noah remained buckled in a car seat on the upper floor of Johnson's apartment with no air conditioning," he said.
Lovily's Facebook page suggests that Noah was born in early January of this year. Messages from family members at the time complain that they had not been informed about the pregnancy.
On 10 June, Johnson made an apparent reference to Noah's father absconding from his paternal responsibilities, when she wrote: "How U A Man & [don't care] About Yo Own Seed! Sound Like A Weak Bi**h To Me !"
The Detroit Free Press reported that she was the victim of domestic violence in 2016 carried out by the father of her daughter. It is unclear if this is also Noah's father.
The mother also has an upcoming probation hearing in relation to an embezzlement of under $200 (£150) from a business in Grand Rapids.
Johnson initially told the court that she did not understand the charges against her when they were read out.
Judge Stephen Timmers responded: "Well, let me make it really clear. They alleged you killed a young child and that you physically abused it. Does that make sense to you?''
"Yes sir,'' Johnson replied.
"OK, at least you understand the charges against you,'' Timmers said, before holding her without bond ahead of her probable cause hearing on 2 August.