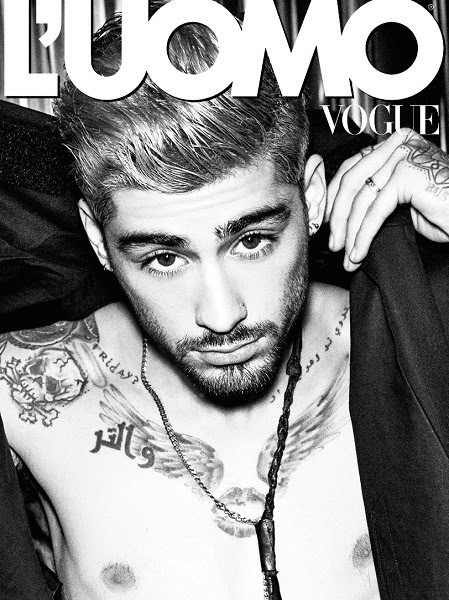 Zayn Malik has pulled out of his first solo TV appearance on The Graham Norton Show. The singer was due to appear on the show on Friday (29 January) ahead of the release of his debut single, Pillowtalk.
It would have been his first TV interview since he sensationally quit One Direction in March last year to go solo. The 23-year-old was set to film the episode this week, before it airs on Friday night.
A representative for the star issued a statement citing "scheduling conflicts" as the reason for the unexpected no-show. The statement read: "Due to unforeseen scheduling conflicts with recording commitments, Zayn's appearance on Graham Norton has been postponed. Zayn has confirmed that he would love to appear on the show at a later date."
It's been reported that the Bradford singer pulled out to focus his time on putting the finishing touches to his debut album. However, a source told The Sun speculation is rife that there is more to his decision not to appear on the show to promote his debut solo song Pillow Talk:
"This is a very last-minute decision from Zayn and his team. They have put it down to scheduling issues but this is an appearance that has been in the diary for a while now. But it will spark talk of something being wrong behind the scenes. This appearance is a big deal to both Zayn and his fans," they added.
Since leaving the band, Malik has spent time working on his debut solo album, titled BeFour. Details of the record are being kept tightly under wraps with fans yet to hear an official song, but Malik says: "I just want this album to be about me and me standing on my own two feet. I've sung with four other voices for over four years now so I want to hear myself, alone for once."
In a recent interview with The Sunday Times Malik revealed that his new solo material will reveal a raunchier side to the teen heart-throb. He explained that his debut solo single is all about sex.
"I think I'm pretty black and white about what it's about," he explained. "Everybody has sex, and it's something people want to hear about. It's part of everybody's life, a very big part of life! And you don't want to sweep it under the carpet. It has to be talked about."
A representative from The Graham Norton Show said they would reschedule the interview for a later date. Meanwhile, fans of the singer have turned to Twitter to express their disappointment at his latest non-appearance.