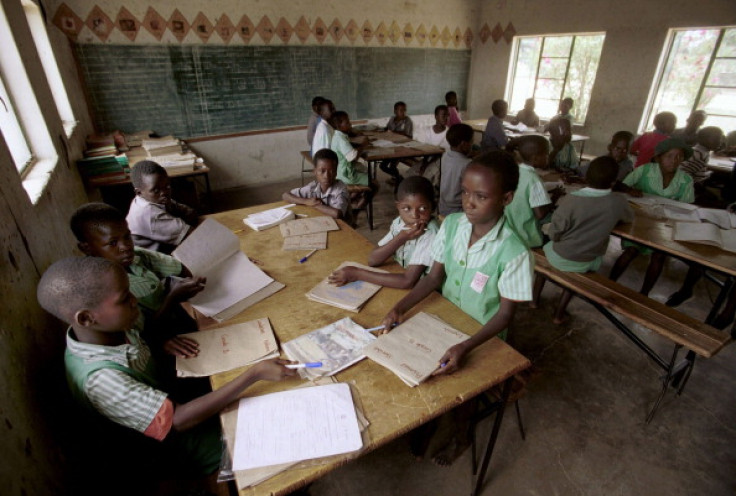 A government proposal in Zimbabwe to make Chinese a compulsory language in state-run schools has sparked major debates across the country.
Critics expressed their shock at the new proposal, which will require additional teachers at a time when the present civil servants in the country are amongst the lowest paid in the region.
According to Rejoice Ngwenya, head of Comaliso, a public policy think tank based in Harare, capital of Zimbabwe, government's proposal to make Chinese, Kiswahili, French and Portuguese mandatory in state-run schools is "rank madness".
"I would say for a country that is struggling to pay existing civil servants, this is rank madness," said Ngwenya, reported RFI.
"It was already that the government was talking about cutting down on employment costs and to imagine that at one particular government school you will have a French, a Chinese, a Kiswahili teacher. I mean, it's totally unthinkable."
The president of the Rural Teachers of Zimbabwe, Obert Masaraure, agrees that the country has plenty of issues to deal with first before it introduces the new curriculum.
Masaraure believes teachers already have a lot on their plates and the new curriculum, "won't bring results if the economic situation is not answered as well," Masaraure told RFI.
Earnest Mudzengi, a part-time teacher at Zimbabwe Open University and director of the Zimbabwe Media Centre feels it should be left up to the students to decide which language they wish to study.
"Traditionally, people have been learning English, yes, Portuguese... I know that Chinese has also been introduced at the university level. But to make it compulsory, I think it's unfair. Let people learn those languages out of their own volition," said Mudzengi.
Yet Lazarus Dokora, Minister of Education, believes teaching the Chinese language can play an instrumental role.
"Today China is the second largest economy in the world. Surely you can't ignore the presence of the Chinese in the global economy," said Dokora, reported CCTV Africa.
The Progressive Teachers Union believes for the new subjects to be taught hundreds of foreign teachers will have to be brought in further increasing the burden on the economy.
The new curriculum still needs approval from the cabinet and parliament before it can become compulsory.