YouTube superstar Zoella may have millions of fans around the world but even she is not immune to backlash. Opening up about a recent spate of criticism, the vlogger reveals the constant scrutiny at one point left her feeling "suffocated".
The 26-year-old is one of the UK's most popular YouTube stars having amassed over 11.3 million subscribers on her main channel. However the vlogger, real name Zoe Sugg, suffered a "difficult" period where she was slammed for using a ghostwriter to pen her 2014 debut novel Girl Online. In March 2016, Zoella again found herself in the firing line when she shared a Snapchat photo with her Calvin Klein underwear visible.
Addressing the negativity, Zoella told Blogosphere: "A while back, I did have a bit of a time where everything was so difficult. I felt like I was suffocated. Other creators saying that I wasn't doing this, or I should be doing this... or press saying, 'You have young teen viewers'. I was like yes, but I am also a 26-year-old woman."
Critics came out in force again in September when Zoe released a new line of her lifestyle range to include homeware. The content creator was forced to defend herself against suggestions she was not involved in designing the products but Zoella has grown a thick skin against the haters.
She explained: "I've grown a lot in terms of negativity. I used to think it was the worst thing ever. Having heard everything that I could possibly hear, I've learnt a lot about the other person who's saying it and why they might be saying it as opposed to thinking it's all a reflection on me and this is all about me. It's actually not."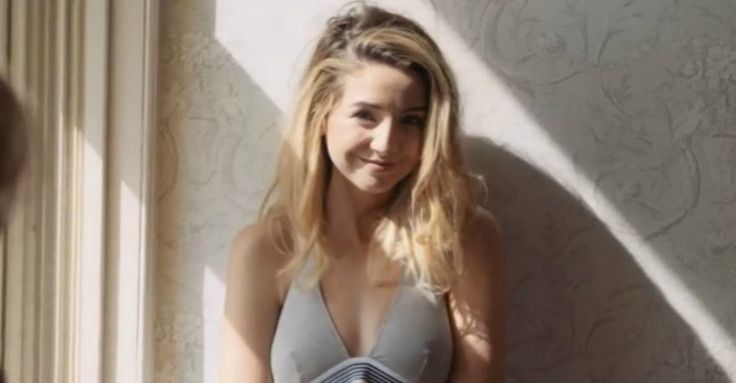 Unlike many other YouTubers, Zoella has shunned the hustle and bustle of London to settle in Brighton with her vlogger boyfriend Alfie Deyes, also known as Pointless Blog. However, their peaceful abode was rudely disturbed when a media outlet published the location of their home making it easy for fans to find the address.
Opening up about the invasion of privacy, Zoella said: "We get people outside our house on a daily basis. Open-top buses come round so if they're not knocking on the door, they're looking in, taking photos. For me my house has to feel like my safe space. It's difficult because you know they're not doing it out of spite and there's no hate, they just love what you do and they want to meet you. But at the same time if you don't create that boundary there is no line."
Watch Zoella's interview with Blogosphere: