With Mobile World Congress 2012 over, the IBTimes UK compares the Era, D Quad and One X handsets, seeing which quad-core, Ice Cream Sandwich smartphone will be the new champion of Android's anti-iPhone army.
Processing Prowess
Answering the key question of which device is the fastest is a tough call with all three packing some pretty impressive tech.
According to its release - though this has since been questioned by competitor LG - Huawei's D Quad handset packs the "fastest processor in the world," housing the company's own K3V2 quad-core chip - which clocks in at speeds of 1.2 and 1.5GHz.
However, even if true, the speed increase could prove negligible, with ZTE's Era packing Nvidia's Tegra 3 quad-core mobile processor and HTC's One X boasting its very own 1.5GHz quad-core processor.
All three smartphones feature 1GB of RAM, and as revealed by our opening hands-ons with the devices, the quad-core speeds really are ahead of their time, as there are currently no Android apps available which will take full advantage of these components' raw power.
The real reason to be interested in quad-core tech is the doors it opens for developers. While the Android app market is currently pretty light on decent 3D games, the inclusion of a quad-core chip will let developers get more creative.
Specifically, we're hoping it will increase the number of hardcore games, as opposed to casual games on offer in the Android Market - on this front all three phones will be more than up to the task, being capable of meeting all foreseeable system requirements.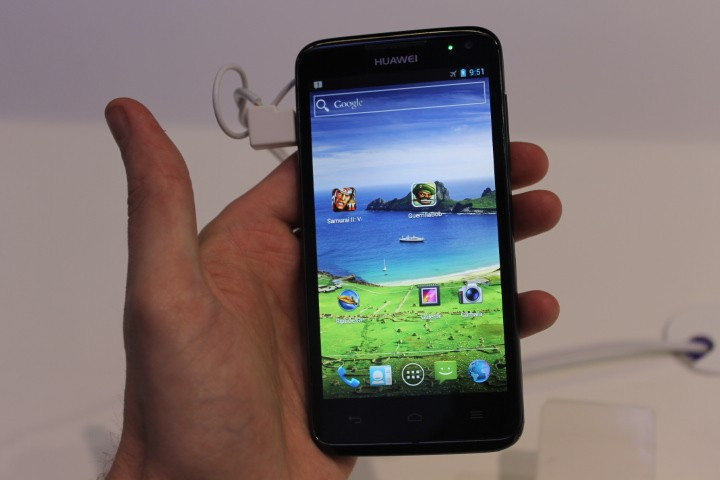 Look and Feel
Moving past the speed debate, one of the biggest areas to differentiate the three is their size and design.
Creeping up towards the 'tablaphone' device spectrum, HTC's One X is the biggest of the three, packing a 720p HD 4.7-inch 1,280 x 720 display. In terms of size the device is huge, approaching the same skinny jeans repelling dimensions of Samsung's Galaxy Note, measuring in at 34.36 x 69.9 x 8.9mm.
Below it, Huawei's D Quad takes second place, featuring a 4.5-inch display with a 32-bit true colour graphic processor and 330ppi pixel density - this means on paper the D Quad's pixel density rivals that of a finely printed magazine and easily matches the Retina display used in Apple's iPhone 4S.
Interestingly though, despite the difference in screen size, the D Quad's physical dimensions aren't too much bigger than the One X's, with the handset measuring in at a slim 8.9mm thick and 65mm across.
The smallest of the three is ZTE's Era, which features a 4.3-inch 960 x 540 pixel, qHD screen. The unit is also slim, with ZTE claiming it's one of the thinnest quad-core devices on the market measuring in at just 7.8mm thick.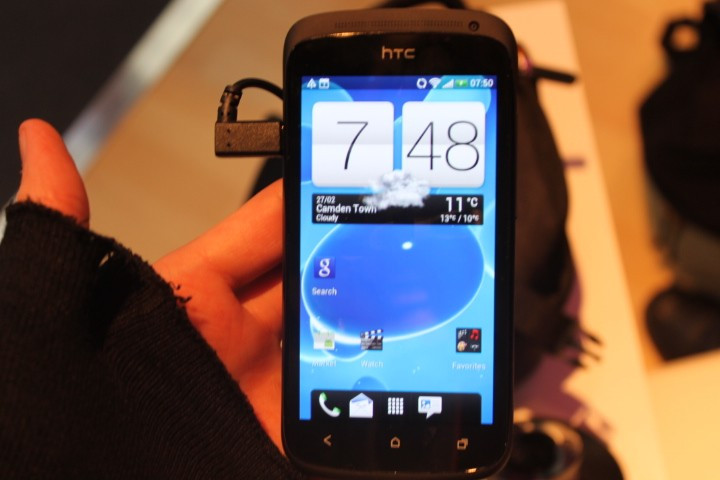 Battery Life and Camera
One of our biggest concerns regarding theses quad-core Goliaths was their battery life. It's on this front that ZTE's Era claims to have the biggest advantage. According to ZTE, the fact the Era will use Nvidia's quad-core Tegra 3 processor (or 4-PLUS-1 as the company now wants it refered to) will increase the battery's life by offloading minor tasks to the fifth companion core meaning four cores will be more efficient than two.
Below the Era, the D Quad and One X are both set to be powered by 1,800mAh batteries. Though Huawei has promised the unit will have a two-day battery life with normal use, we have our doubts, with the two device's screen size and brightness looking set to be a massive power drain.
The D Quad and One X are fairly equivalent when it comes to camera spec - both packing 8-megapixel rear-facing and 1.3-megapixel front-facing snappers. Knowing how this compares to the Era is difficult as ZTE is yet to release any details on the unit's camera.
Price and Release Date
With no official word on price from ZTE, Huawei or HTC on the units' cost, it's a matter of conjecture which will be the cheapest - though current retailers are listing the One X as available for pre-order for around £470 SIM-free indicating it may take the title, with the D Quad and Era expected to retail at £500-plus.
All three devices have been placed in a Q2-to-Q3 release window, meaning we should see all launched over the summer months. Check back at the International Business Times UK closer to the time for full reviews.