That slow-mo moment as you watch your smartphone clatter to the ground can be a traumatic experience, particularly when it comes days after sinking your pay cheque on a top-end handset. While it won't insure you against all of life's little mishaps, a protective case will allow your smartphone to enjoy a longer, more fulfilling life.
The HTC 10 is definitely a smartphone worth protecting, scoring near-top marks in IBTimes UK's official verdict thanks to its beautiful design, solid cameras and blistering performance. It is a little fresher on the market than the Galaxy S7, which means there isn't as vast a selection of cases to choose from as Samsung's latest flagship. But there is still plenty of choice out there for those who know where to look. Below is our pick of the 10 best smartphone cases currently available for the HTC 10.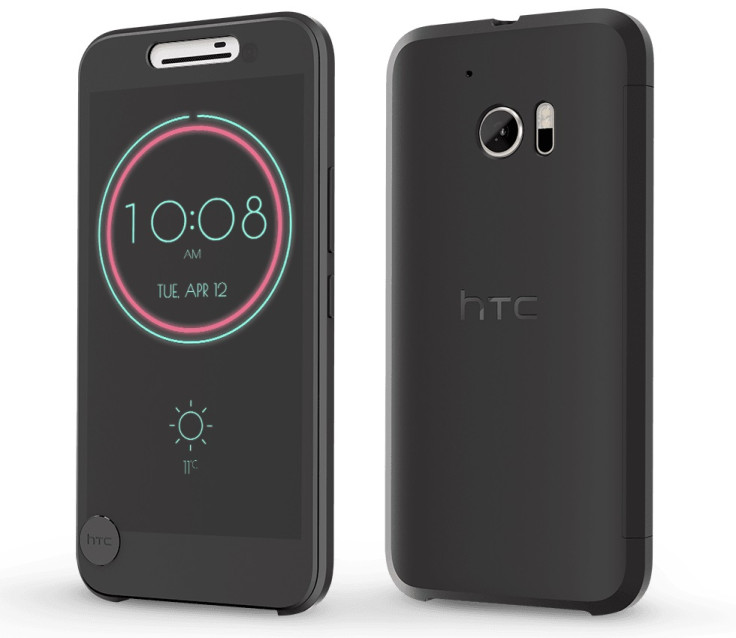 HTC 10 Ice View Case
HTC doesn't offer the same variety as Samsung for its Galaxy S7, but the one official case it does sell for the HTC 10 is pretty slick. The Ice View case allows you to view on-screen key info on the device at all times, such as the clock, date and weather. You can also launch the camera and view notifications without having to unlock the phone, including those for third-party apps like Google+ and Instagram.
Price: £34.99 from Clove.co.uk
---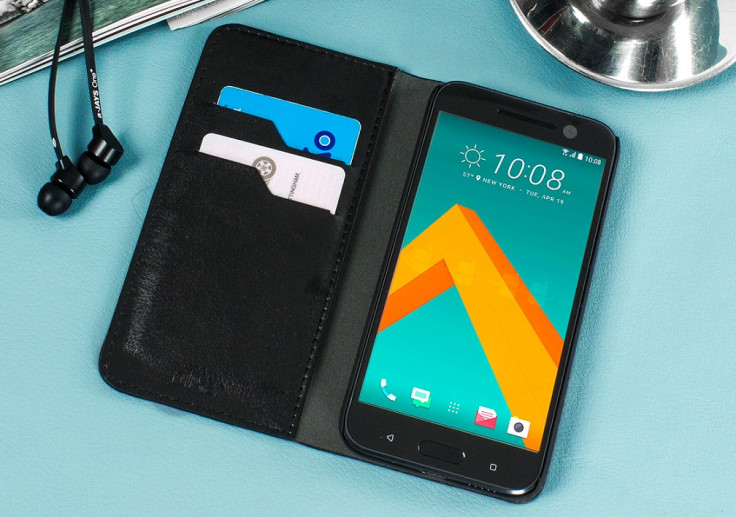 Olixar Leather-Style Wallet Stand Case
For those who like to keep their smartphones bundled with other valuables, this flip case from Olixar is an attractive option. Available in black, brown and red, the case features slots for your payment cards and can also be propped up to provide a handy viewing stand so you can watch films or make video calls hands-free. At the same time, the front and back covers will keep your HTC 10 protected while still giving you easy access to all ports and buttons.
Price: £12.99 from MobileFun.co.uk
---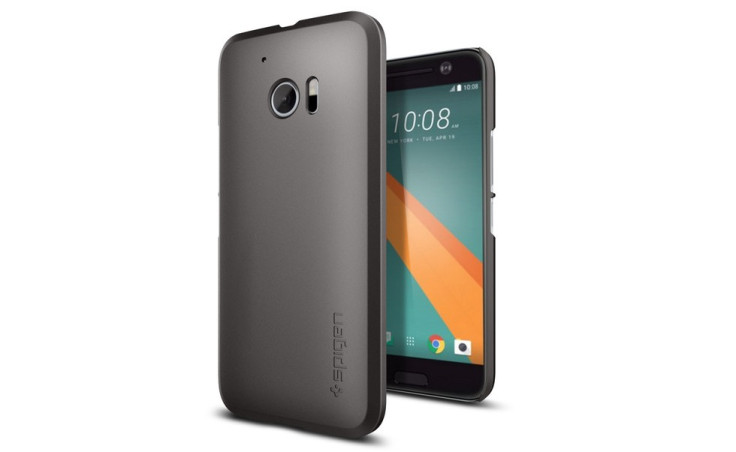 Spigen HTC 10 Thin Fit Case
Some smartphone cases offer up protection at the cost of style, however Spigen's HTC One Thin Fit case promises to keep your phone safe without adding unsightly bulk. The minimalistic, matte-finish polycarbonate shell complements the sleek unibody design of the HTC 10 to keep your precious handset safe from scratches. Plus, the raised lip hugging the display provides offers a buffer between it and anything that might do it harm (i.e. the pavement). For those who want another layer of protection, Spigen's Rugged Armor case is also worth checking out.
Price: $10.99 from Amazon US
---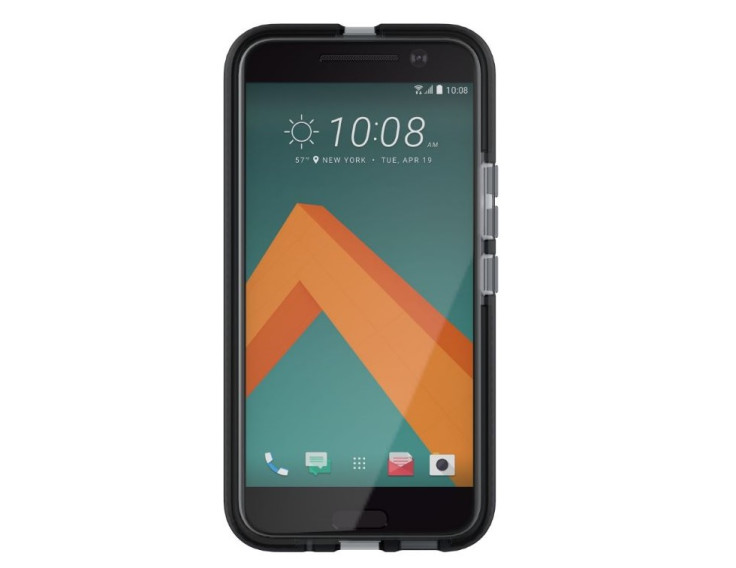 Tech21 Evo Check Case
Tech21 reckons your HTC 10 will survive a six-foot drop while cocooned in its Evo Check case, which it claims is nearly a third thinner and up to 60% lighter than similar products from other manufacturers. The case has been designed to absorb and dissipate impact shock before it reaches the handset itself, and so confident is the company that you will love its case, it's offering a lifetime warranty.
---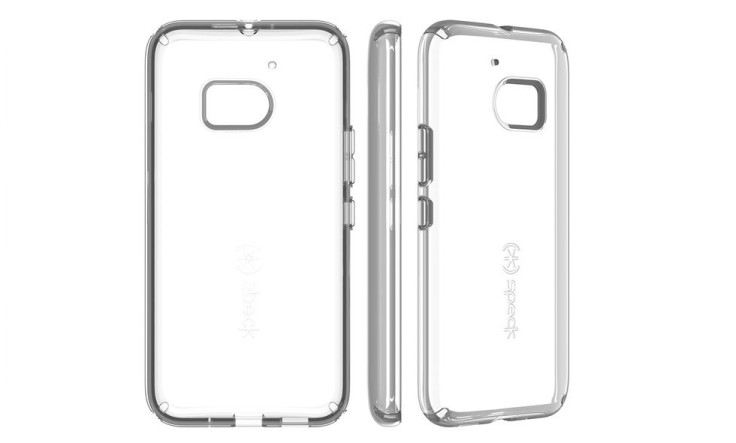 Speck CandyShell Clear Case
They may not be overly flashy, but clear smartphone cases offer the best way to keep your smartphone's style intact while also giving your handset some added protection. Speck's Clear CandyShell case for the HTC 10 features an inner thermoplastic rubber layer encased in a polycarbonate exterior that, put simply, will offer dual-layer protection from inadvertent knocks. In fact, Speck claims its case is certified to meet military-grade drop test standards, meaning good news for the accident-prone.
---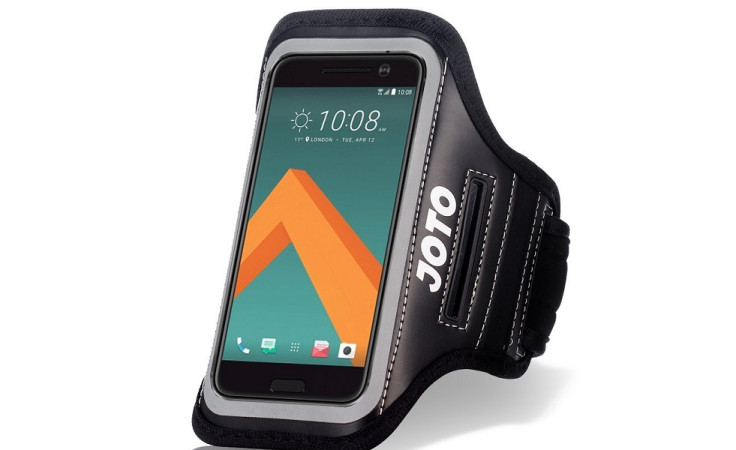 Joto Sport Exercise Armband
Armband-type smartphone cases are a top choice for anyone who uses their phone to listen to music while exercising. Joto's armband case for the HTC 10 keeps your device display fully accessible at all times and is made from lightweight neoprene, making it both durable and sweat-resistant. It even comes with a handy slot for cash and cards, just in case you give up halfway through your run and decide to get the bus home.
Price: $11.99 from Amazon US
---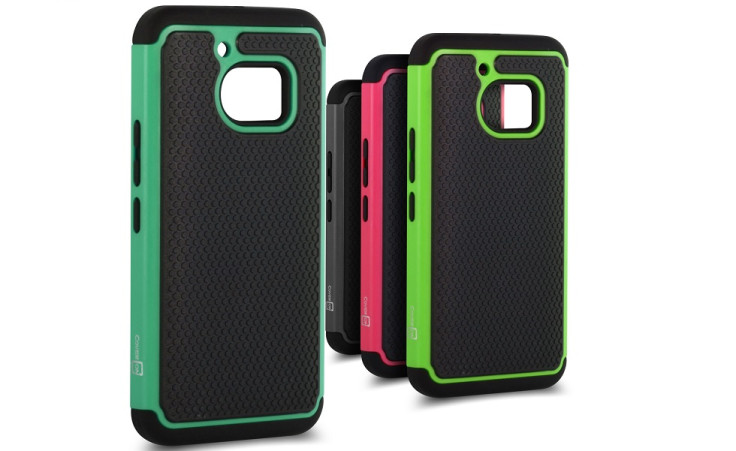 CoverOn HexaGuard Series
If gaudy colour is your thing, CoverOn's HexaGuard smartphone case for the HTC 10 is worth checking out. Available in hot pink, neon green, teal or plain old black, this polycarbonate case features a so-called "basketball grip" on the back to help keep your phone plastered to your palm, while no doubt turning a few heads. If also offers two-layer protection with a flexible silicon inner shell with a tough exterior, and comes with a 90-day warranty to boot.
---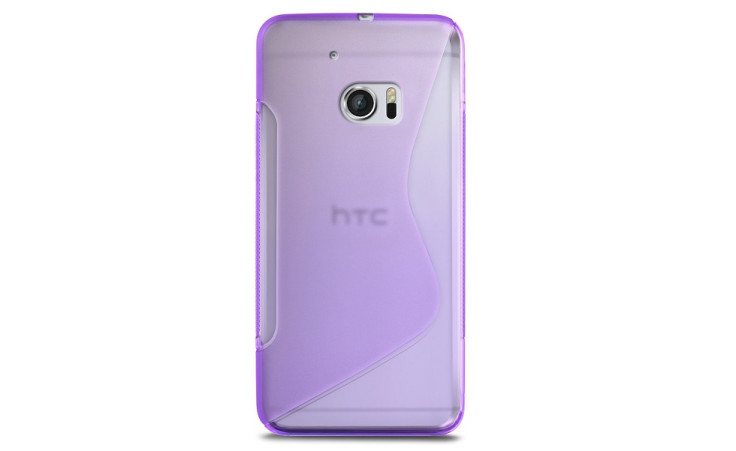 Sleo Exact Fit Case
Sleo's Exact Fit case has been designed to add as little bulk to your HTC 10 as possible, while still giving your phone a little added flair. Available in a range of colours, the snap-on shell is made from urethane-coated polycarbonate to keep it from getting discoloured after lengthy stints in the sun, in your pocket, or in anything else that might stain it. It features a textured edge for added grip and will also, importantly, protect your HTC 10 from scratches for a wallet-friendly price.
---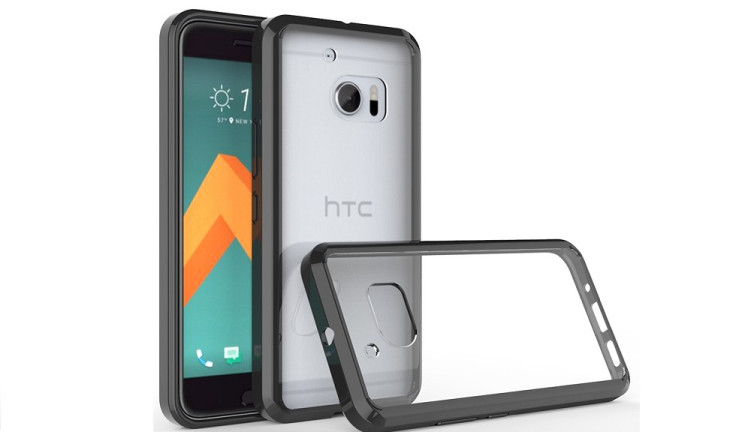 HL Brothers Bumper Case
Another case with a minimalistic design, this bumper-style shell for the HTC 10 is built from shatterproof TPU and polycarbonate, making it both scratch-resistant and shock-absorbing. The rear of the case is clear, allowing you to smugly flash the HTC logo to anyone looking your way, meanwhile the block-colour bumper brings added protection to the parts of the phone likely to hit the ground first should you drop it.
---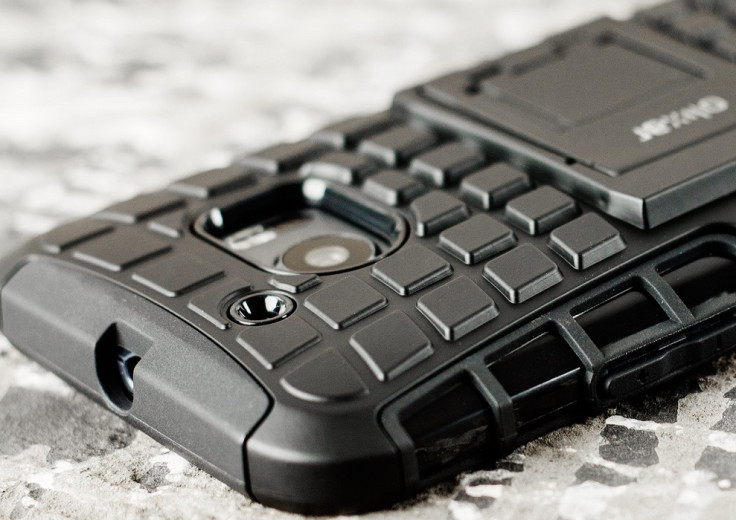 ArmourDillo Protective Case
ArmourDillo says its Protective Case for the HTC 10 has been designed for those with an "active lifestyle", although this rugged case looks like it's been designed for people who deem active as hardcore adventure. The texturised outer shell is made from lightweight but impact-resistant polycarbonate, which surrounds an inner TPU case designed for shock absorption. There's even a built-in stand, making this a highly practical, if not entirely stylish, case for your HTC 10.
Price: £12.99 from MobileFun.co.uk
Be sure to follow us @IBTimesUKTech for all the latest smartphone news