The 100 season 3: Trailer featuring Clarke and Bellamy coming soon? Producer teases new romance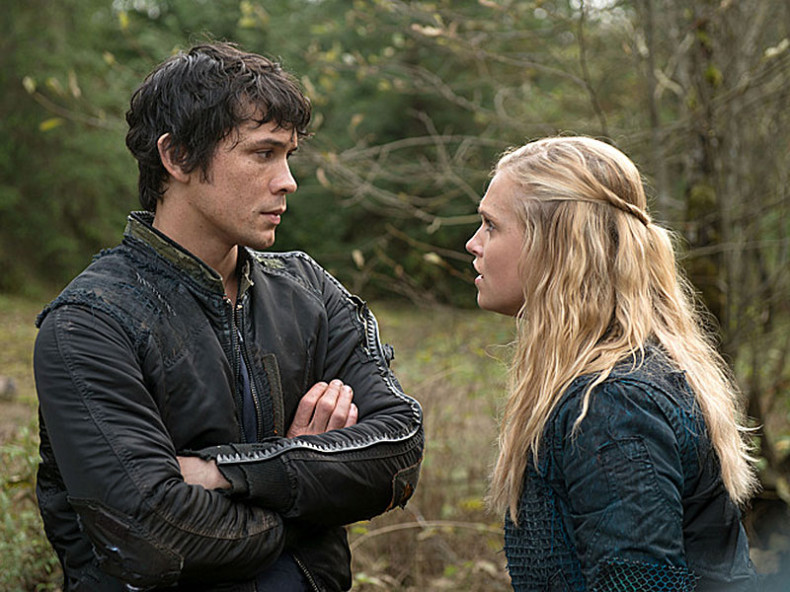 The CW recently unveiled the premiere date for The 100 season 3, which begs the question — Is a trailer far away? Filming for the upcoming season is underway and executive producer Jason Rothenberg has confirmed that the first trailer will come out before Christmas during a Q&A session on Twitter.
Warning: Spoilers Ahead
The show will premiere on Thursday 21 January on The CW Network. Rothenberg revealed that the trailer is awesome and while replying to a fan's question confirmed that the first trailer will come out before Christmas. He tweeted:
When asked if there will be any new romance, the producer teased about filming a consummation scene. Maybe fans will finally get to see romance bloom between its lead stars Bellamy Blake and Clarke Griffin.
The 100's season 2 finale saw Clarke (Eliza Taylor) and Bellamy (Bob Morley) using radiation to kill all the Mountain Men, including Maya (Eve Harlow). And by the end of the episode, Clarke decides to leave Camp Jaha. She kisses Bellamy, saying "May we meet again," and heads out to clear her guilty conscience.
Previously, Jason Rothenberg teased Clarke and Bellamy's future in an interview with E! News. He said: "He was hoping that they'd finally be able to now come home and have some sort of normalcy. They've made it! They're back! 'Let's go have a drink,' he says, before he realizes she's not coming in."
Rothenberg explained that even though Clarke has left Bellamy, that doesn't mean their connection is gone too. "It's clear to me that these two people have come to need each other and respect each other and love each other on some pretty deep level. Obviously it's not romantic, certainly for Clarke anyway, and it's never been vocalized that it is for Bellamy either.
"You could read as much as you want in their body language and their eyes, but that's something that is being put off again as a result of Clarke's walkabout. But you know what, the truth is that I'm not deliberately toying with [Bellarke]! It's just the story that we're telling now," he promised.
Although there is just respect between Bellamy and Clarke till season 2 but Bellarke romance could still happen in season 3.