Elizabeth Keen's run from the FBI ended in The Blacklist season 3 fall finale when agent Donald Ressler finally caught her. The finale hour saw Raymond Reddington getting kidnapped by a gang of highway robbers and Liz giving up the "care package" that would help exonerate her in exchange for Red's life.
The former FBI agent had turned to agent Samar to track down Red but it didn't bode well as Samar was kicked out of the team by Ressler when he found out that she was helping the fugitives. Ressler then follows the tracks and successfully hunts down Liz. He believes that he can protect Liz if she is in his custody.
However, Ressler fails to realise that he has put Liz's life in danger by bringing her in. National security adviser Laurel Hitchens (Christine Lahti) is actually working for The Cabal and she killed deputy attorney General Reven Wright (Adriane Lenox) in the fall finale episode because she got close to the truth.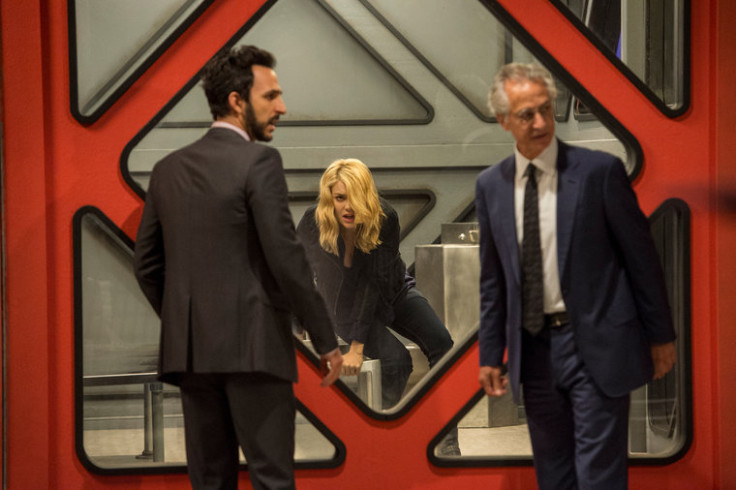 Executive producer Jon Bokenkamp dished out on what would happen to Liz now that she has been captured. He told Entertainment Weekly: "We've had a lot of fun dealing with Liz being on the run, and her being drawn into being more like Red and having to act as a criminal, in some ways, as she is now. There is a natural conclusion to that, which is the win for the FBI of capturing her, but now comes the question of what does that mean? How does The Cabal handle this? They certainly don't want her to talk."
By capturing Liz, the FBI has put her life in greater danger, teased Bokenkamp and added: "They [The Cabal] don't want to be exposed. As much as it's a victory for our task force to capture her, it puts her in almost greater danger. It's a race against the clock for Red to enact whatever his plan is that he's been working on for the last eight episodes. It's time for things to fall together, and that is going to be fun."
When asked if Ressler can keep Liz safe, Bokenkamp revealed: "All of the precautions that Ressler put into place were done through Reven Wright, who has unfortunately now been murdered and is not there right when he needs her. He is going to have to, in a hurry, figure out that the train has gone off the rails and it's time to improvise, which may mean turning to Red and handling things in a bit of a non-traditional way."
So, ultimately Ressler will have to turn to Red to keep Liz safe. The Blacklist season 3 episode 9titled The Director Part 1 will return on 7 January 2016 on NBC.