The Flash and Arrow joined forces and were successful in taking down Vandal Savage in the special crossover episode. But troubles are far from over for Barry Allen as he will have to face a team of rouges who will wreck havoc during Christmas holidays in Central City in the fall finale episode.
Warning Spoilers Ahead:
Here are a few things you need to know about the fall finale.
1.The Flash season 2 episode 9 is titled Running to Stand Still, which will air next Tuesday, 8 December, at 8pm EST on The CW. Actor Grant Gustin teased about a new power for Barry in the episode. Gustin told TVline: "Barry does another thing with his powers that he, in the moment, discovers and that he's never done before. It's kind of goofy in a way where it's very comic book-y. It's cool."
2. Actor Keiynan Lonsdale will make his much-anticipated debut as Wally West in the episode. Iris West, whose mother recently revealed that she has a brother, had decided to keep the news a secret from her father Joe. But in the fall finale episode, she will finally come clean. According to the synopsis: "Joe (Jesse L. Martin) and Iris (Candice Patton) meet Wally West."
Patton told TV Line that the hour is "a lot about family, which is a big plot point for Iris this season, so that's really exciting. It's a good Christmas episode, just like the last one. Good villain, good love and good heart."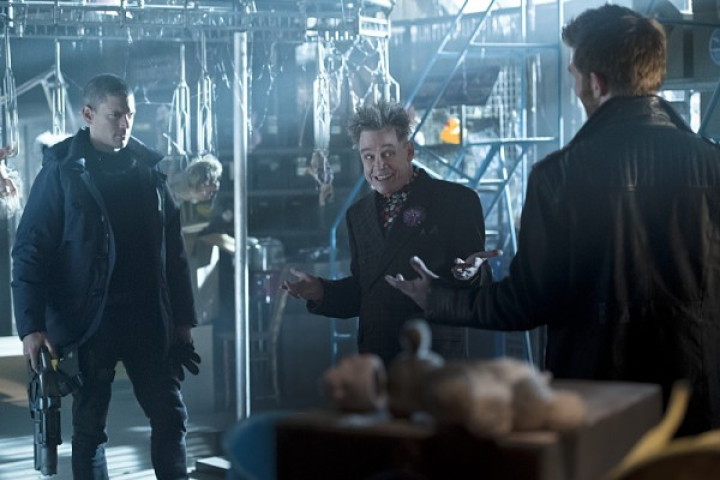 3. Mark Hamill, Wentworth Miller and Liam Mcintyre return as the beloved rouges to create troubles for Barry. According to the synopsis: "When Mark Mardon aka The Weather Wizard (guest star Liam McIntyre) returns to break Leonard Snart aka Captain Cold (guest star Wentworth Miller) and James Jesse aka The Trickster (guest star Mark Hamill) out of Iron Heights, Barry (Grant Gustin) must stop these rogues from taking over Central City during Christmas."
4. Miller's Captain Cold may be in the rouges team but he is not as bad as his counterparts. The promotional pictures released by The CW shows him at Barry's door steps, maybe to warn him of the impending danger. Given that he will join as lead hero for Legends of Tomorrow, maybe he will help Barry to defeat the others, thereby setting up his role as Legend in the upcoming CW series premiering 21 January.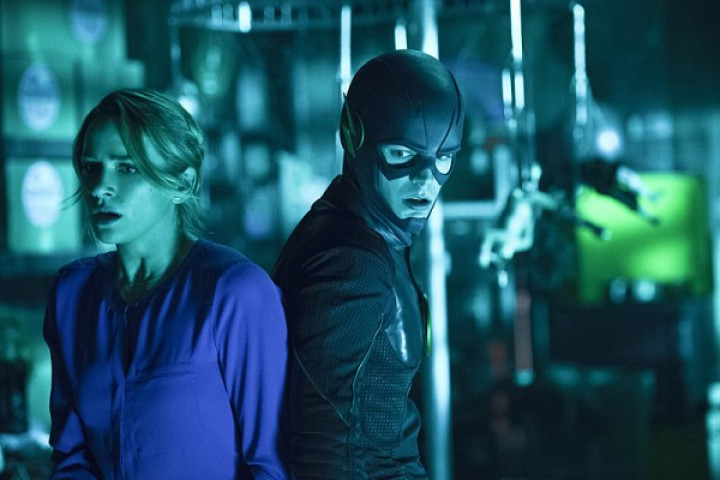 5. Barry and Patty Spivot's relationship will face a turning point in the episode, as lead star Gustin said: "Things are shifting with their relationship." While their romance has been effortless this far, the actor warns that it may be "getting a little harder". Maybe Patty fill find out that Barry is The Flash and break off things with him?