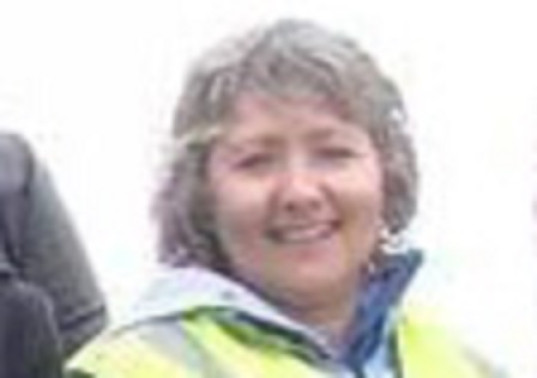 A 15-year-old schoolboy has been charged with the murder of school teacher Ann Maguire.
The schoolboy was arrested on Monday (28 April) and has been questioned by detectives after the 61-year-old teacher was stabbed to death in her classroom, in front of her students.
The Spanish tutor had come into school on her day off to provide extra help to her students who were preparing for their exams. She was in her last term before retiring from full-time work at the school, where she spent her entire 40-year career.
The suspect, who is believed to have been assessed by a psychiatrist before being cleared for questioning, is due to appear at Leeds Youth Court tomorrow and at Leeds Crown Court for a bail hearing on Friday (2 May).
Peter Mann, head of the Crown Prosecution Service for Yorkshire and Humberside Complex Casework Unit, said that the teacher's family have been informed that the suspect had been charged.
"The family of Mrs Maguire have been informed of this decision and they will be offered a meeting to explain the trial process and answer any questions they may have."
The whole class of 30 teenagers witnessed the alleged stabbing and are being interviewed by specialist officiers.
It has been reported that Mrs Maguire had been standing by the desk of teenager Holly Walker when the alleged attack happened.
The 16-year-old's mother Clare told the Daily Mail: "Holly was so close that she had blood all over her and she said she thought she was going to be killed too. She was so traumatised by it all and she ran out of the classroom trying to find help."
One teenager said: "Mrs Maguire was screaming at the kids in the class telling them to get out because she didn't want them to see what was happening."
Fellow teacher Sue Francis, who was taking a class nearby, rushed into the classroom on hearing the disturbance. A pupil said: "She ran in after hearing the screams but it was too late and Mrs Maguire just fell into her arms."
The suspect is said to have fled into the corridor where he was apprehended by Kieran Sykes, an assistant head teacher.
A knife was later recovered from the scene and is now forming part of the police investigation into the teacher's murder.
Paramedics and police arrived within minutes, but could not save Mrs Maguire's life. A post-mortem examination confirmed she died of multiple injuries.
The police 'safer schools officer' attached to Corpus Christi was at another school when the attack took place.
The killing is the first of a teacher by a pupil inside a British school.
Detective Superintendent Simon Beldon of West Yorkshire Police said: "The pupils who witnessed this incident are still being interviewed by specialist officers who are very experienced in dealing with child witnesses and will ensure that their safety is paramount.
"This is clearly an unprecedented and tragic incident which has left the school and wider community in a state of shock."
Meanwhile, thousands of tributes have poured in for the much-loved teacher, from around the world, including Pope Francis, who expressed his 'sincere sympathy' to her family in a message conveyed by the Vatican's Ambassador to Britain.
Prime Minister David Cameron said Mrs Maguire's death was "a truly shocking and appalling tragedy."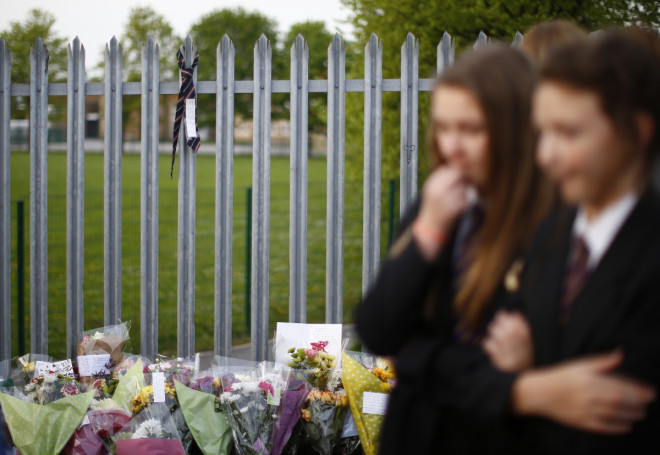 The school - where she taught for 40 years and was weeks from retirement - has been surrounded by flowers, card and other tributes, which now cover a 164ft (50m) length of the school fence.
Head teacher at Corpus Christi Catholic College in Leeds, Steve Mort, said the school had been 'overwhelmed by the amazing outpouring of love and affection for Ann'.
"I want to say on behalf of the pupils, the staff and the governors and of the school that we are overwhelmed by the amazing outpouring of love and affection for Ann from the local community, from friends of the school past and present and from colleagues across the city.
"Over the past 48 hours we have drawn an incredible amount of strength and comfort from all the amazing tributes and messages of sympathy and support that we have received from right across the country and, indeed, the world," he added.
Described as "a truly inspirational teacher," Mrs Maguire's pupils from four decades have left notes and messages in her memory.
One note said: "You made our year 11 experience truly amazing. You taught us things we will never forget. If every tear we shed for you became a star above you'll stroll in heaven's garden full of everlasting love."
Mrs Maguire was married to Donald, 62, a landscape gardener. They have two children Kerry, 32, a trainee osteopath, and Emma, 30, a dancer with the Royal Ballet.