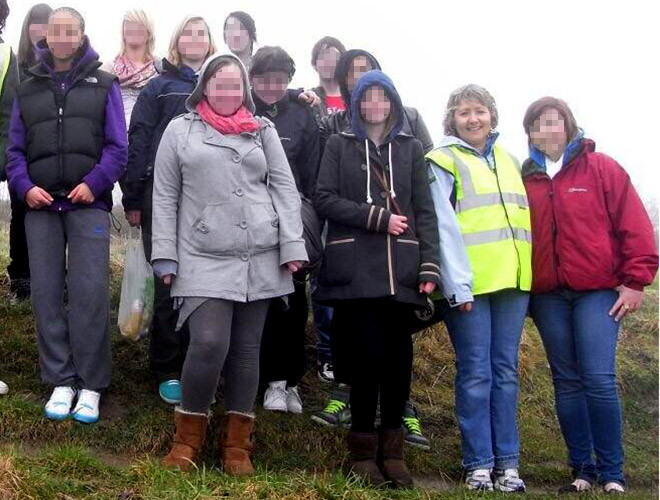 The death of a teacher who was stabbed to death in front of her pupils has fueled fears over the rise of weapons and attacks in British schools.
Figures released by the Department of Education in December reveal there is an average of 55 assaults on teachers in England and Wales every school day.
In total, there were 10,000 attacks in classrooms in the school year of 2011/12 and 10,750 in 2012/13, according to figures obtained by Freedom of Information requests.
Anne Maguire, 61, died after she was stabbed at Corpus Christi Catholic College. Staff and pupils paid tribute to the "best teacher in the world" who worked at the school for 40 years and was only a few months away from retirement.
West Yorkshire Police said a 15-year-old boy has been arrested in connection with the incident.
Maguire is the first teacher to be killed on duty since Gwen Mayor was shot during the 1996 Dunblane massacre, in which 16 pupils were also killed. However, official statistics have shown there has been an increase in the number of physical attacks on teachers in the past two years.
Leeds – where the stabbing of Maguire took place – was found to have the second highest number of attacks in England, with 3,122 attacks on teachers in the past two years. Hampshire had the most with 3,709 over the same two-year period.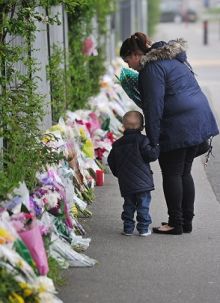 Figures have also revealed 550 pupils have been excluded from schools in England for physical attacks on teaching staff in the past year.
According to a recent survey by the Teacher Support Network, 48% of teachers nationwide had either been assaulted or threatened by pupils. The figure rises to 51% in Yorkshire.
As well as the number of attacks, it has been revealed that at least 981 children have had weapons taken off them at school in the past three years.
According to Sky News, the youngest child found carrying a knife in school was just eight-years-old.
The figures show that since 2011, 329 pupils have been charged for carrying a weapon in school.
However, the true figure of how many weapons are being confiscated from children may be higher. Out of the 52 police forces in the UK, only 21 responded to Freedom of Information (FoI) requests from Sky.
Pupils have returned to Corpus Christi Catholic College the day after the stabbing, with floral tributes places outside the school.
Chief Supt Paul Money, Leeds District Commander, said the stabbing was a "very shocking and unprecedented incident for Leeds".
The prime minister's official spokesman said David Cameron's thoughts are "very much with the victim's relatives" at this time.