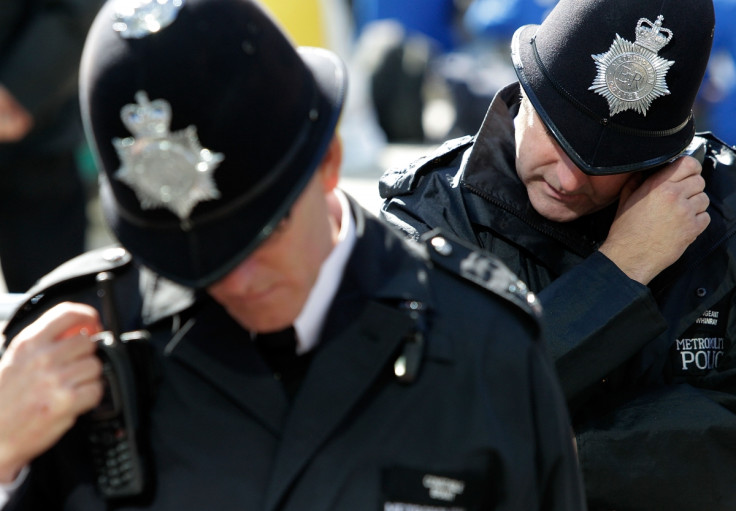 One police officer is arrested each day on suspicion of criminal offences in the UK, according to data from 43 polices forces across England and Wales. The officers are charged with crimes including rape, drug trafficking and sexual offences, to fraud and traffic offences.
A total of 1,629 police officers were arrested in the last five years for criminal offences which included assault, grievous bodily harm, and manslaughter, report the Sunday Times. Out of these, 500 were convicted of offences, or suspended from duty on suspicion of committing offences.
"If an officer is suspected of criminal activity, we act quickly to investigate as we want to ensure the service maintains the highest standards of integrity and conduct," Jaqui Cheer, of the National Poice Chiefs' Council told the Sunday Times.
"The code of ethics is now well embedded across the service... When members of the service fall short of these standards, well-established and rigorous processes are in place to ensure appropriate action is taken," says Cheer.
The College of Policing was supposed to publish these statistics on police misconduct but failed to do so. The chairman of the home affairs select committee, Keith Vaz, was reportedly surprised by this inaction, and hopes to raise the findings with Met commissioner Sir Bernard Hogan-Howe.
The Metropolitan Police saw 781 officers arrested, and 146 convicted or cautioned, during the period the figures covered. The rate means 1-in-40 of the Met's officers were arrested in the last five years, and 1-in-200 were convicted of a crime.
Burglary failures
According to the Her Majesty's Inspectorate of Constabulary, the Met is also the worst-performing force for solving burglaries from people's homes in 2013-14. The Met caught offenders in 11% of burglaries, against a national average of 15.5%, according to the HMIC. This figure has allegedly fallen, as the Met has stopped relying offenders confessing to burglaries when arrested for other offences, according to the Guardian.
Forces serving other large urban areas in England did better: Greater Manchester police solved 14% of home burglaries, West Midlands, 13%, and West Yorkshire 18%.
The most successful forces were the City of London force, which claims a 25% clear-up rate for burglaries, and South Wales, which reaches 37% rate.