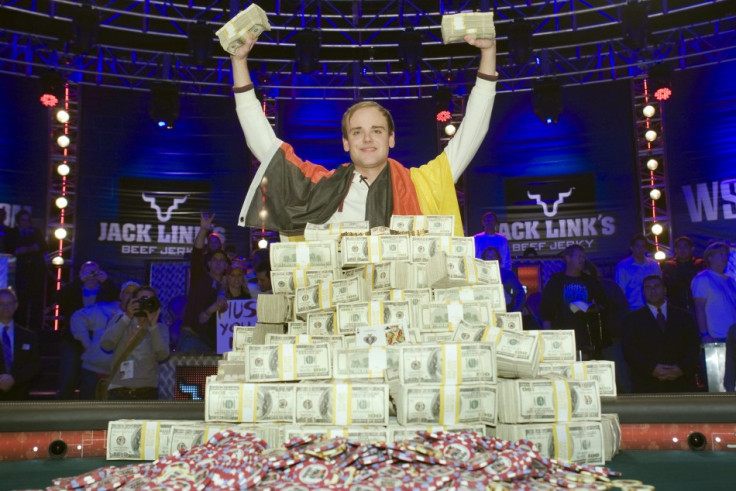 A 22-year-old wild card player from Germany has won £5.4 million ($8.72 million) at the World Series of Poker main event.
Pius Heinz, from Cologne, won the prize after beating Czech player Martin Staszko in the final round of the Las Vegas contest, capturing the title with an ace high.
Heinz won the No-Limit Texas Hold'Em world championship after a six-hour battle with Staszko at the Rio Hotel and Casino in Las Vegas. Heinz went all-in on a hand of ace and king, which beat Stasko's hand of a seven-10 of clubs.
"It's got to be the happiest day of my life. But I can't believe what happened - it's unreal," said Heinz, who became the first German to win the competition
It was also the first time Heinze had entered the competition.
Heinz had to beat 6,865 other players from 85 countries in order to reach the final nine. Once he was there, Heinz was ranked seventh out of the nine players but went on to edge out the rest of the competition, including 2011 "Player of the Year" Ben Lamb.
"Honestly I'm not sure what I'm going to do with the money," said Heinz. "Probably my family is going to get a couple gifts."
Staszko won £3.3million ($5.43 million) for coming second in the 119 hand game.
Previous winners of the competition include Peter Eastgate of Denmar in 2009 and Australian Joe Hachem triumphed in 2005.