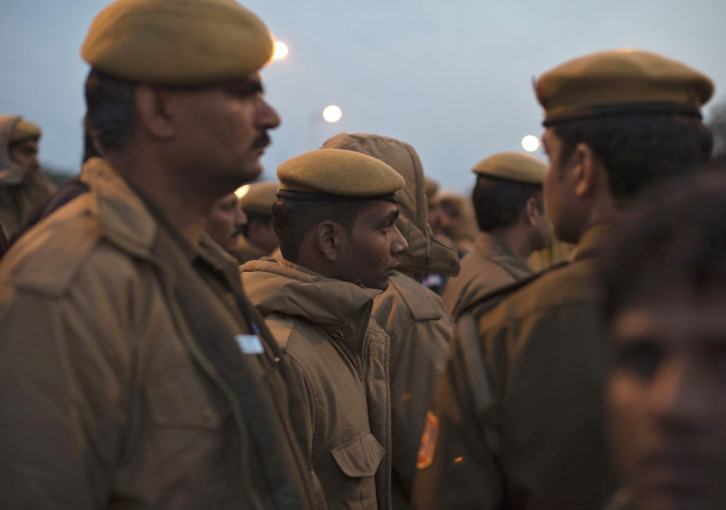 In a bizarre incident, an argument over who would cook dinner has led to the death of a man in India's capital city of Delhi. A 28-year-old woman allegedly stabbed her 30-year-old boyfriend in southwest Delhi's Uttam Nagar on Saturday evening (19 August).
Police said that the victim Eezu - a Nigerian - died of multiple stab wounds. The accused, Elvi Ujumma, has been arrested and booked for murder.
Ujumma had asked Eezu to come over to her house in the afternoon, but soon the two got involved in a violent argument, according to the police.
Both of them calmed down after neighbours intervened, but, the fighting resumed when they left.
Ujumma told police that the fight started over who would prepare dinner and claimed that Eezu was the one to hit her first, Times of India newspaper reported.
Then, Ujumma got a knife from the kitchen to scare him away and asked him not to touch her. But, when Eezu again tried to attack Ujumma, she stabbed him repeatedly, the police said.
The woman told the police that she got scared on seeing the man bleeding badly and called her friends. Together, they took him to the hospital, but doctors declared him dead on arrival.
Police said once Ujumma got to know that Eezu had died, she returned home and locked herself in a room. After police were informed about the incident, they made arrived at the residence and arrested the woman.
"Eezu had been staying here for three months. Her boyfriend often visited her, but I had never received any complaint against them," Vijay, the caretaker of the house, told TOI.
"The man often came to the house, but I had never heard them fighting like this. After some time, I saw the woman and her friends hailing an autorickshaw and taking the man to the hospital. He was bleeding badly," Ujumma's neighbour, Prabhjot, was quoted as saying.